Panel Built Offers Security for Data Centers
Press Release
•
Aug 31, 2023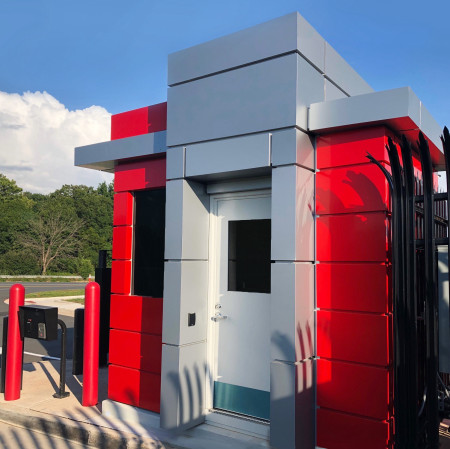 ATLANTA, August 31, 2023 (Newswire.com) - As the demand for data centers grows, especially with the rise of technologies like Edge computing, having a robust security solution has become paramount. Panel Built, a leading name in modular construction, offers a comprehensive range of security solutions tailored to secure modern data centers, ensuring data integrity and operational continuity.
Evolving Data Center Landscape:
The landscape is developing quickly, with the increasing dependence on data centers for critical operations. Remote data centers, guided by Edge computing, are now a focal aspect of modern businesses. As data centers become more widespread and remotely located, sustaining a high level of security becomes vital.
Guard Shacks: Security at the Entry Point:
Panel Built guard shacks provide a layer of security for data centers. These custom-built structures are placed at entry points to monitor and control access. Equipped with state-of-the-art technology, including camera systems and custom security lighting, Panel Built's guard shacks offer surveillance, ensuring only authorized personnel can access the facility.
Tailored Security Solutions:
Understanding data centers' security challenges, Panel Built offers customizable solutions to match unique requirements. Every element is designed to strengthen data center security, from camera systems that provide clear visibility across the facility to custom security lighting that enhances visibility in low-light conditions.
Advanced Ballistic Options and Bollards:
Panel Built's commitment to security extends to offering advanced ballistic options for guard booths and shacks. In high-risk environments, ballistic-rated materials ensure a heightened level of protection. Additionally, placed around the perimeter, bollards add an extra defense against unauthorized vehicular access, enhancing overall security.
Entry Vestibule: A Controlled Access Point:
The entry vestibule acts as a controlled access point that regulates the flow of personnel and enhances security protocols. With a focus on purpose and security, Panel Built designs entry vestibules that seamlessly integrate with the existing facility layout while offering a secure environment for identification checks and controlled entry.
As a modular construction company with nearly 30 years of experience, Panel Built, Inc. supplies structures to organizations ranging from warehouses to the United States military. Their structures include modular offices, mezzanine platforms, cleanrooms, security booths, prefabricated towers, ballistic-rated buildings, and more. Ultimately, Panel Built operates under one main goal, "Solving Our Customers' Space Needs with Excellence and Great Customer Service."
Source: Panel Built
Related Files