Oxygen Forensics Adds Remote Device Collection from Mobile Devices with New Release of Oxygen Corporate Explorer
Press Release
•
Aug 22, 2023
Companies can quickly and efficiently collect data from devices, regardless of where they are located.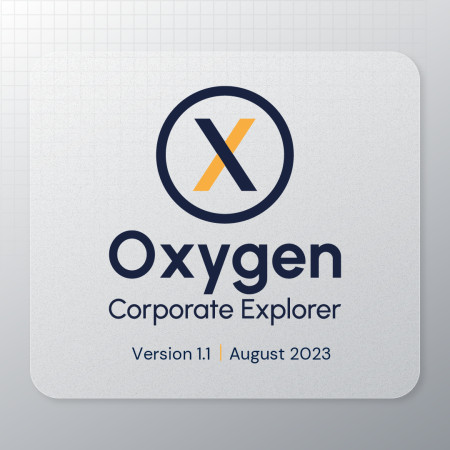 ALEXANDRIA, Va., August 22, 2023 (Newswire.com) - Oxygen Forensics, a global leader in digital forensics for law enforcement, government agencies, and enterprise clients, announced today the release of Oxygen Corporate Explorer v.1.1, the first update to its innovative tool that facilitates both onsite and remote data collection. Created specifically for corporations and private organizations, Oxygen Corporate Explorer now includes the new Remote Device Collector (RDC), which empowers companies to remotely connect to any unlocked device running Android OS 4-13 and extract contacts, calls, messages, calendars, and media file information.
"The Android operating system is the most popular mobile OS worldwide," said CEO Lee Reiber. "With this release, Oxygen Corporate Explorer allows companies across the globe to quickly and efficiently collect data remotely from Android devices, regardless of where they are located. Additional enhancements for multiple OS further extend companies' capabilities to drive investigations forward."
At its launch earlier this year, Oxygen Corporate Explorer enabled remote data collection from computer workstations. Now, in addition to support for remote collection from Android devices, v.1.1 delivers:
App support for AWS Wickr, Samsung Email, and Vivaldi Browser.
Extraction of more types of artifacts, including permissions given by macOS applications, background app activity from Windows, the history of recently opened files from Linux, and more.
Timeline filter enhancements that let users quickly view events that happened before and after tagged events and enable filtering by seconds, minutes, and hours.
"With each enhancement to Oxygen Corporate Explorer, we increase users' ability to find critical data quickly and completely, saving companies time and resources," said Reiber. "We'll continue to add apps, artifacts, and functionality to make it easier and faster to reach case resolution."
About Oxygen Forensics
Oxygen Forensics is a global leader in digital forensics software, enabling law enforcement, government agencies, enterprises, and service providers to gain critical insights into their data faster than ever before. Specializing in access to evidence from cloud services, mobile and IoT devices, drones, device backups, UICC and media cards, Oxygen Forensics provides the most advanced digital forensic, data extraction, and analytics tools for criminal and corporate cases and investigations, to make the world a safer place.
Source: Oxygen Forensics, Inc.