Overcoming a Stunted Childhood, Ladd Has Started a Movement Helping Others Find Purpose Through Fitness
Press Release
•
updated: Sep 16, 2021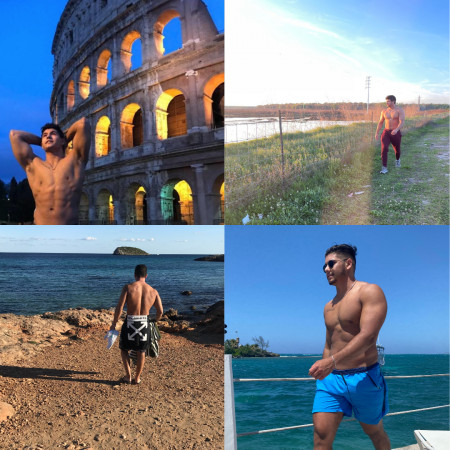 TAMPA, Fla., September 16, 2021 (Newswire.com) - There's no end to what you can do if you take the time and initiative to rebuild yourself.
Tragedy struck at age 12 when Dawson Ladd was abandoned by his father and separated from those he loved. Anger, pain, denial and rejection became driving forces. In his young mind, becoming the "man of the house" meant having the ability to physically protect those he cared for in a state of emergency. Ironically, channeling his emotions enabled his passion for helping and empowering others. And, the unimaginable challenges once faced would no longer define him nor keep him from the future he was destined to meet. For Ladd, fitness began as a coping mechanism to improve physical health.
He quickly discovered that as his physical health improved, so did his mental health. Ladd became fixated on self-sufficiency, empowerment, education and improvement, soon determining that mental health played the most crucial role in determining a path forward. Through pure determination, Ladd slowly regained strength and discovered his purpose. By surrounding himself with those who inspired, motivated, and challenged him to exceed expectations, Ladd's life began to transform. He began listening to artist Eminem, making "Not Afraid" his personal anthem. The lyrics still resonate today, reminding him of his mission.
"Experiences and personal struggles should never dictate one's future," says Ladd, who has attracted a tight-knit audience of 50,000+ followers on instagram, many who have trusted his lead with their fitness goals.
Today, as a certified personal online trainer with his website dladdfitness.com, Ladd is thriving. How, you may ask? First, Ladd prides himself on promoting natural enhancements, offering programs with healthy lifestyle recommendations and free of steroid and performance enhancing substances. But the key ingredient to his success is showing up every day for his followers. Through transparency, vulnerability and fearlessness, Ladd shares the good, bad, the ups and downs throughout his own journey, leading what could only be defined as a "global movement for change" by example. His motto, "We grow together, not alone" has become the central theme amongst his followers.
Ladd believes, "No one should struggle to achieve their health and fitness goals." And it's this ideal that sets him apart, attracting individuals from around the world desiring his personal transformation guidance, while hoping to make a difference in the lives of others.
"Discipline, perseverance and a positive mindset are important ingredients to a recipe for success. However, the courage to share one's story is key to empowerment and change."
Today, Ladd is reaching for more. His mission ... to transform as many lives as possible, both physically and mentally, in hopes of becoming a leading icon in the fitness world. "Do not settle for less than you deserve. Your future and dreams are dependent upon YOUR actions."
Source: Dawson Ladd