OuterBox Grows Q3 Revenue by 83% and Projects Seven-Figure 2017 Growth
OuterBox, a nationwide leader in eCommerce web design and eCommerce seo services continues growth.
Press Release
-
updated: Oct 20, 2017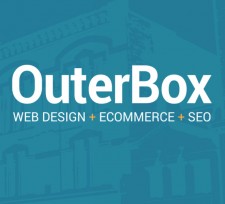 AKRON, Ohio, October 20, 2017 (Newswire.com) - Headquartered outside of Cleveland, Ohio, OuterBox resides in downtown Akron. Since founded by Justin Smith in 2004, OuterBox has reigned as the leading eCommerce website design and eCommerce SEO company. Back in 2012, the company worked themselves onto the Inc. 500, a list of the fastest 500 growing companies in the United States and they haven't looked back since.
OuterBox has driven growth by utilizing their core services: Building a great web presence and actively marketing the company through search engine optimization. "We practice what we preach and drive in-bound leads on a daily basis. Our marketing causes our phones to ring and we determine if the business on the other end is a good fit for us and vice versa. It's about building a long-term mutually positive relationship," said Justin Smith, CEO at OuterBox.
So far this year growth hasn't slowed. OuterBox topped Q3 2016 numbers by 83% in Q3 2017 and is projecting 2017 revenue to grow well into the seven-figures. Nick Nolan, COO at OuterBox credits success to the team, "We've doubled-down on our strengths as a leader in eCommerce both on the website development and SEO sides of our business. We invested heavily into our people who share the same vision for future growth and success."
The core services at OuterBox include eCommerce website development, eCommerce marketing, SEO campaign management and Google AdWords management. Rooted in digital marketing, OuterBox has focused on being a major player in the digital space, never veering off the path into traditional print marketing or PR marketing. "We know our space, we know what we're good at. We don't need to be everything for everyone, we just want to be the best at what we do," said Justin Smith.
To learn more about OuterBox visit their website at www.outerboxdesign.com or call 1-866-647-9218.
Source: OuterBox
---
Categories: Advertising, Marketing, Internet and e-Commerce
Tags: ecommerce seo agency, ecommerce seo company, ecommerce seo expert, ecommerce seo services, ecommerce web design, ecommerce website design, outerbox reviews
---