Ottawa Skin Clinic Introduces ThermiVa
Improving Access to the Latest Female Rejuvenation Treatment in the Ottawa Region
Press Release
-
Oct 4, 2016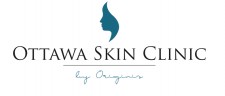 Ottawa, ON, October 4, 2016 (Newswire.com) - Ottawa Skin Clinic is pleased to announce the latest addition to their service offerings: ThermiVa. ThermiVa® from Thermi™, an Almirall company, is a revolutionary, non-surgical treatment offering women the opportunity to reclaim their bodies and rejuvenate their most intimate areas. Ottawa Skin Clinic is one of few clinics offering this service in Ottawa.
"Ottawa Skin Clinic is proud to offer this service and help women reclaim, restore, revive their most intimate areas in a safe, comfortable and medically supervised clinic," says Dr. Alain Michon, MD, CCFP-EM, Medical Director, Ottawa Skin Clinic. "Our team of medical aestheticians are expertly trained in treatment procedures and ensure a comfortable, pleasant experience for patients. At Ottawa Skin Clinic, our process starts with a detailed consultation to ensure our patients understand the ThermiVa treatment and feel confident with the exceptional results offered by the procedure."
ThermiVa is the first treatment of its kind, offering a feminine wellness solution that is non-surgical, non-invasive, proven to be effective and offers zero downtime, with patients being able to return to normal activities directly following treatment. ThermiVa uses the power of heat to rejuvenate collagen and restore tightness in the most intimate feminine areas. Using expertly-applied radiofrequency energy, this treatment gently heats soft tissue and tightens desired areas with minimal, if any, discomfort.
"I have many patients who are bothered by their feminine wellness, either as a result of the natural aging process, after childbirth, menopause, or genetics. Now there is a new treatment option available. It is ThermiVa," says Dr. Michon. "ThermiVa is truly unique, offering a relatively painless solution with longer-lasting results than any other treatment on the market. It is one of the highest ranking treatments of its kind, reporting a 97% satisfaction rate by leading industry publications."
Ottawa Skin Clinic's ThermiVa treatments are performed by a team of trained and qualified technicians. Ottawa Skin Clinic is hosting an Open House on October 13, 2016 to discuss the new ThermiVa treatment. Dr. Michon and a Thermi representative will be available to answer your questions.
Please RSVP by phone at (613) 745-7546, or email at info@ottawaskinclinic.ca.
Source: Ottawa Skin Clinic
---
Categories: Healthcare, Women's Issues, Dermatology/Skin Diseases
Tags: female rejuvenation, skin care, skin clinic, thermismooth, thermiva
---