Oshyn Wins 2023 Sitecore Partner Award
Press Release
•
Jul 19, 2023
Recognized for Investment in Delivery Excellence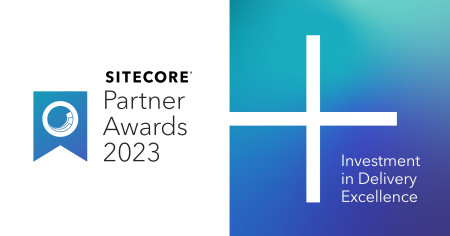 LONG BEACH, Calif., July 19, 2023 (Newswire.com) - Oshyn, a digital experience implementation agency and Sitecore Gold Partner, announced today that it was named the winner of the 2023 Sitecore Partner Awards for Investment in Delivery Excellence. This award recognizes Sitecore partners that demonstrate superior commitment to nurturing an in-depth knowledge to deliver and implement Sitecore.
"We have made a dedicated commitment to building on our already deep knowledge of the Sitecore platform," said Diego Rebosio, Oshyn CEO. "Our focus this past year has been on delivering composable implementations in addition to strengthening our support for Sitecore's composable products by making sure our staff is knowledgeable — and certified — on these next-generation solutions."
Sitecore is a leading provider of digital experience software. Oshyn's partnership with Sitecore dates to 2007. During that time, Oshyn has completed hundreds of Sitecore projects and has over 40 certified Sitecore professionals.
"We are thrilled that our staff's dedication to expanding their knowledge and learning new skills has been acknowledged," said Oshyn's CTO Christian Burne. "Every day, composable architecture is becoming more important to modern digital experience and marketing stacks. I'm proud of our team's enthusiasm in supplementing their experience building out composable solutions for our clients with additional training and certifications."
To learn more about Oshyn's Sitecore capabilities, visit www.oshyn.com/sitecore.
About Oshyn
Oshyn partners with some of the best brands and creative agencies in the world to create exceptional digital marketing solutions built on Sitecore. As a Sitecore partner for 16+ years, Oshyn has worked closely with dozens of marketing, design, and IT teams to deliver countless effective customer experiences in line with their business objectives. With over 40 certified Sitecore developers, trainers, and analysts on staff, Oshyn has built a stellar reputation working with top brands, including NW Natural, Point B, Arkansas Children's Hospital, Skyworks, Promedica, ALS Global, DMC Global, Minor Hotels, Dole, UMass Global, Wolters Kluwer, NEA Member Benefits, American Association of Critical-Care Nurses, Volkswagen, and Aetna. And we have partnered with top creative talent like Sapient-Razorfish, Crispin Porter + Bogusky, Brink Interactive, Vitro, 72andSunny, and many more.
Source: Oshyn