Orthopaedic Surgeon Utilizes Groundbreaking, Non-Addictive Pain Management System
Press Release
•
updated: May 23, 2018
Ortho specialist Dr. Scott Strasburger of Lincoln, Nebraska, adds FDA approved cryotherapy treatment for acute and post-surgical pain to his orthopaedic clinic's protocol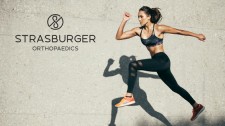 LINCOLN, Neb., May 23, 2018 (Newswire.com) - Scott Strasburger, M.D., is now offering the revolutionary iovera treatment at Strasburger Orthopaedics as a pain management solution for acute injuries and as a pre-surgical option to manage post-operative pain. The iovera treatment uses the body's natural response to cold to relieve pain, and iovera can even be used in tandem with other pain management therapies.
"As a pain management option, it's unlike any other," says Dr. Strasburger, who is excited to be offering iovera to his patients to reduce pain in the critical weeks before and following surgery. "The iovera treatment can reduce or even eliminate a patient's dependence on opioids and allow for a smoother recovery."
Dr. Strasburger, who specializes in shoulder, knee, hip, and ankle/foot surgeries as well as non-surgical treatments, says alternative therapies can be invaluable to the patients he sees in his practice. "Sometimes a treatment like iovera comes along and changes the way we look at pain management. It's ideal for all age groups, from young athletes to senior citizens," he remarks. "If I can relieve some or all of their pain with iovera, they run less risk of becoming opioid dependent."
The iovera treatment is based upon the well-established science of cryotherapy and uses the body's natural response to cold to immediately reduce pain without habit-forming drugs or systemic side effects. It precisely targets pain-signaling nerves to provide immediate relief, which lasts until the affected nerves regenerate. The iovera treatment has been studied and shown in clinical trials to be safe for blocking pain and has been cleared for use by the FDA.
"We expect iovera to help speed up progression through physical therapy and ultimately decrease recovery and rehab time. The iovera treatment is not just a great pain management tool for post-surgical use, it's a groundbreaking way to relieve pain after injuries that don't require surgical intervention," concludes Dr. Strasburger.
Patients who experience pain from slow healing sports injuries or who are anticipating surgery are encouraged to contact Strasburger Orthopaedics and find out if iovera could benefit them for pain relief and faster recovery.
Strasburger Orthopaedics
Web: http://strasburgerorthopaedics.com
Email: info@strasortho.com
Phone: 402-466-0100
Address: 7121 Stephanie Ln #100, Lincoln, NE 68516
Press Contact:
TidBit Consulting
Web: www.tidbitco.com
Email: hello@tidbitco.com
Phone: 224-422-9320
Source: Strasburger Orthopaedics