Orthodontic Partners Announces Dr. Mike DePascale as Partner Doctor and Co-Clinical Director of Kozlowski Orthodontics
Press Release
•
updated: Aug 9, 2021
Dr. DePascale becomes the first associate doctor to become a partner and leader in the organization's next chapter of orthodontics.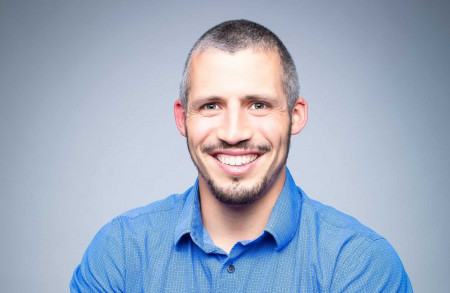 GRAND RAPIDS, Mich., August 9, 2021 (Newswire.com) - Orthodontic Partners is thrilled to announce that Dr. Mike DePascale of Kozlowski Orthodontics has become a Partner Doctor at Orthodontic Partners and joins the leadership team as Co-Clinical Director at Kozlowski Orthodontics. Dr. DePascale is the first orthodontic associate at an Orthodontic Partners practice to be promoted to Partner Doctor. His transition into this next stage of his career is an exciting indication of the opportunity at Orthodontic Partners for associate doctors in the years to come, by paving clear pathways toward ownership and equity within the organization.
Says Chip Hurlburt, CEO of Orthodontic Partners: "We couldn't be happier for Dr. DePascale, and for our organization, as we fulfill one of our company's core values to identify and develop the profession's next generation of leading-edge orthodontists. Dr. DePascale is well-deserving of his new role, and we look forward to our continued partnership in delivering amazing patient care across the country."
The organization connects its established practices with a common belief: as the landscape of the profession becomes more complex to navigate, there is more value than ever in collaboration and aggregation - for patients, for teams, and for doctors. For associate doctors, this means a close network of the profession's most recognized leaders and a clear path to partnership.
Dr. DePascale joins the team of partners as a national educator in Spark Clear Aligner treatment and looks forward to this next step in his career within the organization. Regarding the organization, he says, "Orthodontic Partners is different. This team has vision and is smart, experienced, and constantly improving. Most of all, Orthodontic Partners is grounded by people who care deeply about who we are and why we do what we do in orthodontics. The continued support and collaboration have helped me to move from Associate Doctor to Clinical Director, and I am both honored and excited for the future in this company."
"We are excited to have Dr. DePascale as a Partner at both Kozlowski Orthodontics and Orthodontic Partners," says Dr. Jeff Kozlowski. "At Kozlowski Orthodontics, he has displayed clinical excellence in the quality of care he provides our patients. More importantly, Dr. DePascale has exhibited continuous improvement in his understanding of the clinical oversight, practice and team management, customer service and understanding of the business processes that are key to being able to provide this excellent care. Dr. DePascale has a bright future with Orthodontic Partners as he helps lead the next generation of orthodontists in a national-level orthodontic organization."
About Orthodontic Partners: Founded by some of the nation's leading orthodontists, Orthodontic Partners is an innovative National Orthodontic Group Practice created by orthodontists, for orthodontists. The organization seeks to partner with orthodontists nationally to provide innovative orthodontic care through affiliated practices in Arizona, Alabama, Colorado, Connecticut, Kentucky, Michigan, Minnesota, and Missouri. For more information, visit www.orthodonticpartners.com.
Source: Orthodontic Partners