Organise Your Life With TB List.Make™ - Grocery and to Do List Management Mobile App
Press Release
•
Apr 12, 2016
Available right now for Android™ and Windows Phone® smartphones, tablets and wearables, TB List.Make is a feature-packed mobile and wearable app that maintains your grocery and shopping lists, notes, reminders and anything else you need to have at your fingertips.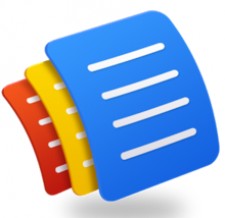 Gaithersburg, Maryland, April 12, 2016 (Newswire.com) - Designed and developed by Tuplebits LLC – a young start-up that develops intelligent mobile apps designed for smartphones, tablets and wearables – TB List.Make has been recently updated to deliver a series of new features and capabilities to improve your shopping experience by tracking items that need to be checked or bought.
TB List.Make will revamp your shopping experience and will save your time by keeping track of necessary items on a smartphone, tablet or a wearable device. Featuring over 1,500 template items for shopping at the grocery store, mall or to-do items for everyday life, TB List.Make is not only a perfect solution as a smartphone app, but also includes a free of charge wearable app that allows syncing data from your main device. The intuitive wearable app allows you to store data on you smart watch thus, eliminating a need to keep your smart watch and smartphone or tablet always being paired.
The latest version also features voice commands, list sharing capabilities via email or text, and provides the ability to personalize the UI match your preferences. In addition, the Pro version of the app implements unique features such as creating your own templates, therefore enabling users to store variety of different types of lists from notes and tasks to work-out and exercise schedules.
TB List.Make is available to download for free from the Google Play Store and is compatible with devices running Android 4.0 and later. TB List.Make is also available to download for free from the Window Phone Store and compatible with Windows Phone 8 & 10 platforms.

For more information about TB List.Make, please email info@tuplebits.com or visit www.tuplebits.com for more details.
Legal Note: Android, Google Play and the Google Play logo are trademarks of Google Inc. Windows Phone is a registered trademark of Microsoft Corporation in the United States and/or other countries. All other product names, logos, and brands are property of their respective owners. Use of these names, logos, and brands does not imply endorsement.
Source: Tuplebits LLC
Related Media