OptiMed Announced This Year's Best and Brightest Companies to Work for in West Michigan
Top remarks in employee achievement, recognition, communication and shared vision.
Press Release
-
updated: Jun 14, 2019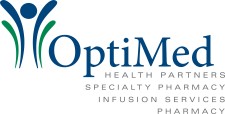 KALAMAZOO, Mich. , June 14, 2019 (Newswire.com) - ​​OptiMed Health Partners was recently named one of "West Michigan's Best & Brightest Companies to Work For®." This awards competition recognizes those companies that deliver exceptional human resource practices, innovative solutions and an impressive commitment to their employees, creating richer lives and building a stronger workplace.​
Consecutively for three years in a row, OptiMed Health Partners has been awarded this prestigious, national honor with top remarks in employee achievement, recognition, communication and shared vision. Additional categories include enrichment, engagement, retention, diversity and inclusion, and strategic company performance. OptiMed is an independent health provider of pharmacy, specialty pharmacy and infusion services – serving patients nationwide in all 50 states. For more than 25 years, OptiMed has supported people who have complex and chronic conditions by ensuring patients receive the right treatment at the right time.
OptiMed has been working hard to make a difference in our employees' lives and enhance their work experience. With company-wide pride, a commitment to patient care, and a knack for solving overlooked healthcare challenges, we're setting a new standard for the people we partner with and the patients we care for.
An independent research firm evaluates each company's entry based on key measures in various categories. They include Compensation, Benefits and Employee Solutions; Employee Enrichment, Engagement and Retention; Employee Education and Development; Recruitment, Selection and Orientation; Employee Achievement and Recognition; Communication and Shared Vision; Diversity and Inclusion; Work-Life Balance; Community Initiatives; Strategic Company Performance and the Best of the Best Small Business, Medium Business and Large Business. 
Driven to make health care better, OptiMed enhances the patient experience by optimizing health outcomes and quality of life through personalized, coordinated care and excellent service. Their care team is trained in the complexity of specialty medications, patient safety and quality. Some medications require complex documentation for costs to be covered. OptiMed's care team investigates prescription and health care insurance benefits so there are no surprises when it comes to treatment costs.
"We are honored to recognize the efforts of this year's 'Best and Brightest' companies. These companies have created impressive organizational value and business results through their policies and best practices in human resource management. This award has become a designation sought after by hundreds of West Michigan companies and is a powerful recruitment tool in the drive to attract and retain exceptional employees," said Jennifer Kluge, President and CEO, Best and Brightest Programs.
These medications treat complex chronic diseases and require specialized handling and administration as part of their distribution process. OptiMed is dual-accredited by the Accreditation Commission for Health Care (ACHC) and Utilization Review Accreditation Commission (URAC) to handle high-cost or high-risk medications that treat complex medical conditions, such as rheumatoid arthritis, psoriasis, inflammatory bowel disease, Crohn's disease, ulcerative colitis, immunodeficiency, hepatitis C and more. OptiMed is a resource – not just a supplier of medication – and offers a variety of benefits to patients, including free delivery of all medication and supplies, proactive refills and financial support services.
The winning companies also compete for 13 elite awards, one granted for each category. Also, an overall winner that has excelled in all categories will be honored with a "Best of the Best Overall" award. The elite award winners will be revealed during the luncheon.
Winners are pooled by the size of their company. Employers with 100 or less employees are benchmarked together and are classified as Small Business; 101-300 employees are benchmarked together and are classified as Medium Business; employers with more than 301 employees are benchmarked together and are classified as Large Business. All companies, no matter their size, can be a Best and Brightest Company to Work For® resulting in Better Business, Richer Lives and Stronger Communities.
The annual symposium and awards program began with registration, networking and exhibit gallery preview at 8:00 a.m., followed by education. The breakfast and awards presentation was emceed by Juliet Dragos of WZZM 13 News and Steve Kelly of NewsRadio WOOD 1300. West Michigan's Best and Brightest Companies to Work For® is sponsored by BASIC, Baudville Brands, Blue Cross Blue Shield of Michigan, ABC 13 News, Newsradio WOOD 1300 and 106.9 FM, Grand Rapids Business Journal, Davenport University, DTE Energy, Kelly Services, Marsh & McLennan Agency LLC, The Employers' Association, National Diagnostic Services, Consumers Credit Union, Paylocity, Schupan & Sons and SpartanNash.
About OptiMed:  OptiMed Health Partners, headquartered in Kalamazoo, Michigan, is an independently owned and operated national health care organization. With over 25 years of experience, OptiMed leverages personalized attention to detail to deliver customized solutions that optimize patient outcomes while partnering with other health care organizations to usher in a new standard of excellence. To learn more about OptiMed's innovative and personalized care, visit www.optimedhealthpartners.com or email connect@optimedhealthpartners.com.
About Best and Brightest Companies to Work For®​:  This program provides the business community with the opportunity to gain recognition, showcase their best practices and demonstrate why they are an ideal place for employees to work. This national program celebrates those companies that are making better business, creating richer lives and building a stronger community as a whole. It is presented annually in several markets including Atlanta, Boston, Chicago, Dallas, Detroit, Houston, Milwaukee, San Diego, San Francisco Bay Area, West Michigan and nationally. Nominations are now being accepted. Visit www.thebestandbrightest.com to obtain an application.
Source: OptiMed Health Partners
Share:
---
Categories: Human Resources
Tags: accreditation, health care, healthcare, infusion, medications, OptiMed, prescription, specialty medications, specialty pharmacy, specialty prescription
---