Optima Curis Signs Agreement to Deploy eCuris Perpetual Patient Engagement Platform With GBUAHN in Buffalo, N.Y.
Press Release
-
updated: Apr 18, 2018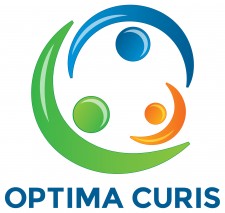 LOS ANGELES,CA, February 12, 2018 (Newswire.com) - ​​Optima Curis Inc., and the Greater Buffalo United Accountable Healthcare Network (GBUAHN) announced that the eCuris Perpetual Patient Engagement platform has been implemented recently and will be expanded in the coming months.  
"We are very excited about the opportunity to positively impact patient care and procedural efficiency, and increase the amount of patients that care coordinators can manage at GBUAHN and New York in general," said Paul Viskovich, Optima Curis president and chief executive officer (CEO). "Together we can deliver Perpetual Patient Engagement, have a more engaged patient and a more holistic view of the patient across the entire care continuum."
The Optima Curis platform which is called eCuris creates an entire new category in patient engagement and health care IT, based on the unique underlying platform. eCuris intelligently combines digital patient engagement, social networking, remote patient monitoring and the best collaboration and interoperability tools to transform how providers and patients, and their family circles engage, collaborate and interact.
"We needed to deliver an efficient long-term perpetual patient engagement platform, beyond the traditional patient portal approach in the marketplace," said Raul Vazquez, M.D., chief executive officer of GBUAHN. "Optima Curis' patient-centered, user-friendly interface has provided us with the ability to increase our reach to our members in real-time, which has allowed us to improve health outcomes and patient satisfaction with increased efficiency. The moderated health communities enable us to keep all our wellness participants informed and engaged."
Viskovich echoed Vazquez's sentiments, "The transformation to value-based care requires a new form of patient engagement. eCuris' ability to efficiently coalesce social health engagement with collaborate care teams using circles provides a more engaged patient and a better patient experience.  It will also satisfy the care team's need for a more holistic view of the patient."
About Optima Curis
Based in Los Angeles, CA, Optima Curis delivers a unique suite of patient-centered modules serving the consumer and clinical and commercial stakeholders in health care. The platform called eCuris, brings forth superior financial, clinical and administrative results over conventional patient engagement solutions by delivering seamless social health integration, challenging traditional and existing care models.
About GBUAHN
Founded in 2013, the Greater Buffalo United Accountable Healthcare Network (GBUAHN) is a health home established under the Affordable Care Act of 2010. Health homes coordinate care for people with
Medicaid who have chronic health conditions or who are at risk for developing chronic health conditions. This free service integrates all primary care, acute, behavioral health and long-term services and supports to treat the whole person. Each person who joins gets a patient health navigator (PHN). A PHN is a case manager who works closely with the patient to get him/her the services he/she needs in the community.
GBUAHN's mission is to remove the barriers created by social determinants in underserved communities.
For more information about GBUAHN, please visit www.gbuahn.org
CONTACT INFORMATION:                                                        
Paul Viskovich
Optima Curis 
paul@optimacuris.com                                                                                          www.optimacuris.com
(310) 490-9534
Julie A. Doerr​
GBUAHN Assistant Director of Communications
(716) 622-7060
Source: Optima Curis Inc.
---
Categories: Healthcare, Healthcare Technology
Tags: eCuris, GBUAHN, Healthcare, Healthcare Technology, Optima Curis Inc, patient engagement
---