Opt for Security Patrol Services in Pompano Beach From an Experienced Agency
With more than 25 years of experience, you can rely on this one company to help you out with all your security needs from arranging for event security to offering security patrol services in Pompano Beach.
Press Release
-
Sep 1, 2016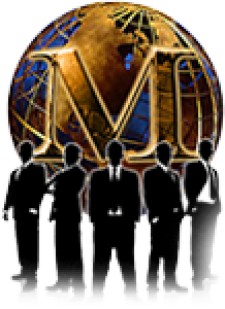 Davie, FL, September 1, 2016 (Newswire.com) - Over the years, the need for professional security services has increased. We are MillenniuM Protection Services, and we have more than 25 years of experience in offering armed guards in Fort Lauderdale as well as security patrol services in Pompano Beach. Since we realize that business owners are always shrouded by risks and threats, we try our best to offer them security services round the clock. It is important that our armed guards and security personnel are always on their toes and have the training necessary to take care of all emergency situations. We pick the best of the lot who have the much-needed industry experience to handle difficult situations so that you can get a prompt service that is so important during emergencies.  
MillenniuM Protection Services has been around for quite a long time, and we are a trusted name in the field of offering event security services too. No event is big or small to us which means that we have the capability to handle an event of any size. Be it a public or private event, we can assure that you will not have any issues if you let us control the crowd. We will take care of the entire event and assure that you that it will be a huge success.
Any security presence discourages anyone with a criminal agenda. All our security personnel is trained to maintain high visibility while they are on duty and points out any unusual activity very quickly.
You can call us on 800-493-0806 or 954-668-2780. Or else, visit http://www.miami-security.com/guard-services/ for more details on our Security Patrol Services in Pompano Beach.  
About The Company
Millennium Protection Services is a growing company with 25 successful years in security and law enforcement support. We provide capable and dedicated security patrol services in Pompano Beach who have received exceptional training and education for their work.
Source: Millenuim Protection
Share:
---
Categories: Security
Tags: Armed Guards Fort Lauderdale, Security Patrol Services Pompano Beach, Security Service Davie
---