OpsGenie Brings Incident Collaboration to a Whole New Level With Incident Command Center
OpsGenie offers a comprehensive native video and collaboration tool within it's Incident Response Orchestration Platform
Press Release
-
updated: Jan 16, 2018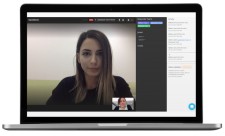 Falls Church, Virginia, January 16, 2018 (Newswire.com) - OpsGenie, the leader in DevOps and ITOps incident response orchestration, introduces the Incident Command Center to their SaaS-based Incident Response Orchestration product offering. The new Command Center enables powerful collaboration and empowers teams to respond to incidents in the most efficient manner by:
Instantly bringing all responders together in a virtual war room with OpsGenie-hosted audio and video conferencing
Displaying the status of each responder team
Enabling responders and stakeholders to join via mobile devices
Initiating and tracking all status updates and actions, from one centralized dashboard
Capturing past session collaboration metrics for post-incident analysis
"To efficiently respond to IT and DevOps incidents, teams need to be aware and in control at all times. The Command Center becomes the vehicle in which they can take immediate coordinated action," says OpsGenie CEO, Berkay Mollamustafaoglu. "The war room gives responders the power to easily solve issues because they're all brought to the same space - which in itself is often a time-consuming step in a process where time is key to lessen potential impact."
OpsGenie customers are empowered to make decisions and collaborate instantly when an incident is created. When notified of an incident, the conference bridge brings responders to a predefined war room to immediately begin problem-solving. No need to switch between applications or tools, the Incident Command Center brings it all together. Additionally, third-party conference bridging will still be available and can be incorporated into a customer's incident management protocol.
"Accessing past war room sessions will provide deeper insight into how to improve procedures and highlight what perhaps went exceptionally well," adds Mollamustafaoglu.  "It's never been easier to organize your team and debate solutions."
These past sessions show war room activity such as who started the room, was invited or joined, as well as times for these actions. Any status updates that were sent are also listed. These insights may help accelerate solutions in the future or modify team structures in order to get the right people together at the right time. Visibility is key to the Incident Command Center, decision-makers can see who is actively working on the issue or if extra responders need to be contacted to help.
This feature is also available for Android and iOS devices. Responders are notified instantly when a war room is initiated for an incident.
The Incident Command Center is immediately available for all Enterprise level customers and can be enabled by OpsGenie support. Please contact support with any questions.
For more information about OpsGenie's new Incident Command Center, read our related blog post. For a private briefing, images or video embed codes, please contact pr@opsgenie.com.
About OpsGenie
Trusted by development and operations teams in thousands of organizations worldwide, OpsGenie provides solutions for alert and on-call management to help companies respond to their IT/DevOps issues. OpsGenie provides the tools to develop incident response plans, collaborate and coordinate the response actions, and analyze response effectiveness. The company is headquartered in Falls Church VA, with offices in Boston and Ankara. Learn more at http://www.opsgenie.com.
Source: OpsGenie
---
Categories: Business Technology, Information Systems, Network Administration
Tags: Alerting, Incident Management, Incident Response, OpsGenie
---