Opes Sapientiae, LLC Begins Distressed Lot Revitalization in Greater Sacramento
Press Release
•
Sep 7, 2023
Principal Michael Calhoun takes his profitable approach of salvaging real estate lots on the verge of tax foreclosure to the Sacramento, California, Metro Area, giving relief to distressed property owners.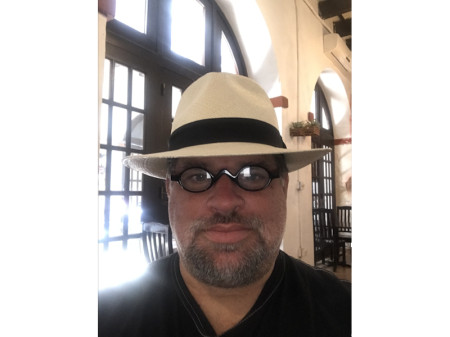 SAN FRANCISCO, September 7, 2023 (Newswire.com) - Land developer Michael Calhoun of Opes Sapientiae, LLC has begun revitalizing distressed lots in the Greater Sacramento, California, area.
Opes focuses on land parcels that are showing signs of owner distress, such as delinquent tax accounts, and newly inherited parcels in probate where owners seek the timely disposition of property they have little expertise to manage, administer, or market.
Opes provides readily available liquidity in order for distressed parcel owners to avoid credit complications and tax foreclosures - a draconian procedure used in most states, where counties resort to the forced sale of land parcels as a remedy to collect past due property taxes.
With tightening of credit by the Fed, the growing tech industry layoffs, and the prospect of a looming recession, a growing number of areas have parcel owners that find themselves facing a property tax burden without the means to resolve it, with an impending county auction clock ticking that threatens their future creditworthiness.
"We look for areas that have maintained strength in the raw land market," says Michael Calhoun, principal of Opes Sapientiae, LLC. He continues, "When we locate a parcel that permits our skill set to add value, we have the readily available liquidity an owner needs to get out of dead-weight real estate (to them). Property potential that permits the subdivision into multiple lots has been particularly profitable for us, but landlocked parcels are of special interest as well."
Opes is focusing on the Greater Sacramento Metro Area at this time. They have turned over parcels in the Washington, D.C. area in the recent past - subdividing one recent parcel of which they resold several lots within one quarter, with an investor ROI of over 300%.
Opes partners with real estate investors with some projects capitalized with as little as $25,000 (such as the parcel in Prince George County, Maryland). Opes also is currently developing a large, long-time horizon land use development project in Yolo County, California. However, Mr. Calhoun reflects, "We are very excited about this niche we engage in when our research shows a certain volume of distressed parcel owners in a strong land market. Not much capital is required to exercise the opportunity. And it's a win-win with owners and our own land development skill set."
Michael Calhoun graduated from the USF School of law, practiced law as a deputy district attorney in Contra Costa, California, and had a private practice in real estate transactions and land use before striking out on his own in land development with the opening of Opes Sapientiae, LLC in 2018. Investor inquiries may be made at OpesDev.com.
Source: Opes Sapientiae, LLC