Opening Act™ Runner-Up 'Chanel & the Circus' Shares New Single
Press Release
•
Nov 3, 2021
'Impossible Standards' is the latest release from upcoming visual EP 'Wake Up'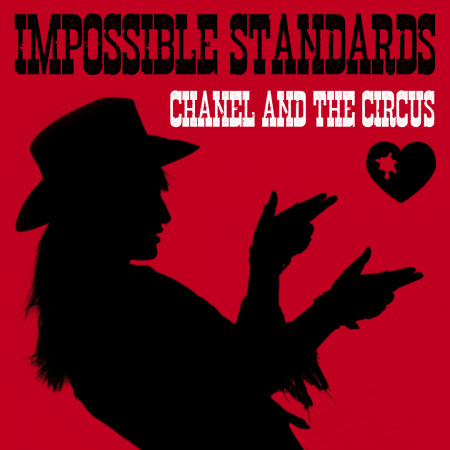 LEWES, Del., November 3, 2021 (Newswire.com) - Opening Act is excited to share the news that Chanel & the Circus, an LA-based pop/rock band that took second place in the 2021 Opening Act Competition, has released a new single called Impossible Standards. The latest single from the upcoming visual EP titled Wake Up addresses relationship woes. "Impossible Standards is theatrical indie-pop with a dark comical twist. I broke up with someone at the start of quarantine and went down a rabbit hole of analyzing attachment issues, so, naturally, I wrote an upbeat song about it," said ringleader Chanel Samson (they/them).
To further the band's mission to inspire positive mental and physical health, Impossible Standards introduces a warmer, more melodic vibe which adds yet another layer to their upbeat campy-style sensibility. "I realize I'm a reflection of my surroundings, and so my music went from being very comical dance music (I partied and dated a lot of clowns) to introspective indie music (alone in my room during quarantine). I'd rather flow with honesty than get stuck in a genre," said Samson. Their eclectic live presence and souring pop-rock anthems are influenced by Regina Spektor, Led Zeppelin, Grouplove, musical theatre, and anything unique and original.
Notable moments in the band's career include receiving honors in music from Sir Paul McCartney (2015), first place at the LA 3D Film Festival (2017), and runner-up in the Opening Act Competition. They have performed the Proud Festival (2018), the Outfest opening party (2019), the LGBTQ+ Center opening event (2019), and the QueerX Awards at the Mayan Theater (2021).
Samson's advice to up-and-coming musicians who are looking for exposure is: "Keep doing YOU and connect with people who you genuinely get along with. I believe everyone has a sixth sense of the truth, and that's what we as artists connect to. The industry is HARD and sometimes I give up, but then art comes back around and saves me. It's a balancing act and, as my tightrope-walking friends say, it's important to stay centered."
Chanel & the Circus took the second spot in the 2021 Opening Act Competition, where thousands of musicians competed for a $10,000 cash prize and the opening slot at Audacy's We Can Survive concert at the Hollywood Bowl on Oct. 23, 2021. The band was constantly surprised by the support from their family, friends, and community. "I hope to reach more people and help them feel accepted — whoever they are," said Samson of gaining exposure from the Competition.
Opening Act, LLC will donate a portion of the net proceeds from the Competition to the American Foundation for Suicide Prevention, an organization dedicated to saving lives and bringing hope to those affected by suicide.
Keep an eye out for the Wake Up release and take a listen to Impossible Standards on SoundCloud.
Interested in learning more about Opening Act? Visit theopenact.com for more details.
Source: Opening Act, LLC
Tags
Related Files