Open Opportunity Board: dlivrd Expands Access for Independent Driver Partners, Increasing Order Success Rate
Press Release
•
Sep 12, 2023
dlivrd's AI software is disrupting the delivery industry by transforming the way independent driver partners and deliveries are matched, ultimately benefiting both drivers and clients alike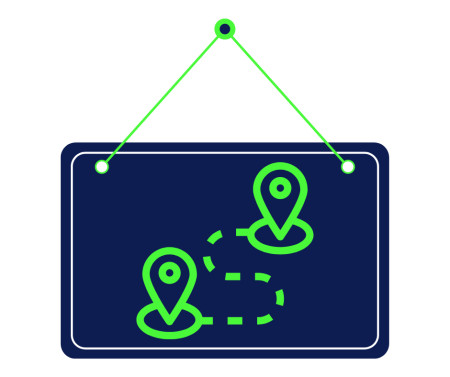 HORSHAM, Pa., September 12, 2023 (Newswire.com) - dlivrd, a technology and last-mile delivery logistics company, is proud to introduce its new Open Opportunity Board. This platform is an expansion to the traditional manner in which dlivrd's network of independent driver partners have access to available high-quality earning opportunities. While dlivrd will continue to leverage Frederick, its proprietary AI software that matches 3PL drivers with restaurant and logistics clients, this new addition will allow unclaimed orders to be available to a wider audience more promptly.
dlivrd's AI software transforms the traditional delivery ecosystem by intelligently pairing driver partners with available deliveries based on their experience, certifications, and vehicle types. The addition of the Open Opportunity Board is a supplement that allows last-minute orders to be made available to a wide audience while also giving drivers the chance to review all outstanding orders and select ones that best complement their current commitments. The Open Opportunity Board is mindful that each driver partner possesses the necessary expertise and equipment to handle specific types of deliveries, resulting in a superior end-user experience for customers.
"We are thrilled to expand the ways in which the professional, independent driver partners have exposure to our high-quality earning opportunities," says Chris Barnes, Director of Partner Experience at dlivrd. "The Open Opportunity Board allows driver partners to build out smart, profitable routes while also ensuring that any same-day order a vendor submits is available to as many drivers as possible. Since this platform launched, we have already seen an increase in our success rate - particularly for same-day deliveries. It's a total win-win!"
To learn more about dlivrd and explore partnership opportunities, visit https://dlivrd.io or contact partnerships@dlivrd.io.
Source: dlivrd