onShore Security Named to MSSP Alert's 2023 List of Top 250 MSSPs
Press Release
•
Sep 26, 2023
Seventh annual list reveals leading MSSP, MDR and MSP security companies expect strong revenue growth in 2023 vs. 2022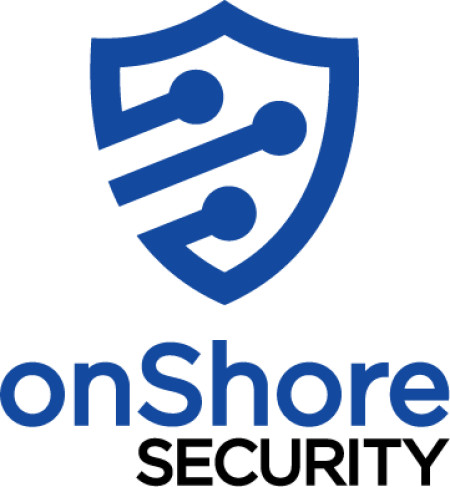 CHICAGO, September 26, 2023 (Newswire.com) - onShore Security, a leading provider of enterprise-grade cybersecurity solutions nationwide, ranks among the Top 250 Managed Security Service Providers (MSSPs) for 2023, according to MSSP Alert, a CyberRisk Alliance resource. The company rose in the rankings to 146, compared to 192 in 2022.
"We are honored to continue to be included in the MSSP 250 list, and are pleased to have moved up in the ranking yet again this year," said Stel Valavanis, CEO of onShore Security. "I believe our pure-play approach and our own Panoptic Cyberdefense platform are what make onShore Security stand out. No other company has network detection and response (NDR) integrated directly into their platform."
The 7th annual list and report identifies and honors the top MSSP, managed detection and response (MDR), and managed security provider (MSP) companies. The rankings are based on MSSP Alert's 2023 readership survey combined with the site's editorial coverage of MSSP, MDR and MSP security providers. The research also highlights key MSSP business, security and market trends. The complete list and research report are available online at https://www.msspalert.com/top-250.
Key findings include:
MSSP Revenue Growth & Financial Performance: MSSP honorees, on average, expect to generate $56.3 million in revenue for 2023, more than double the number from our 2022 report.
Geography: Honorees are headquartered in 37 different countries.
Profits: 87% of MSSPs surveyed expect to be profitable for fiscal year 2023.
Security Operations Centers: 67% have in-house SOCs, 23% are hybrid, 8% completely outsource their SOCs, and 1% are reevaluating their SOC strategies.
Cyberattack Trends: The most frequent attacks targeting MSSP customers in 2023 include phishing (95%), vulnerability exploits (91%) and ransomware (86%).
Cybersecurity Solutions: Larger MSSPs were more likely to run their SOC entirely in-house (85%) while just half of our smaller segment MSPs ran their SOCs in-house.
Key Managed Security Services Offered: Almost all of the larger MSSPs (90%) provided 24/7 security event monitoring and response for threat detection use cases on their own.
"MSSP Alert and CyberRisk Alliance congratulate onShore Security on this honor," said Jessica C. Davis, editorial director of MSSP Alert, a CyberRisk Alliance resource. "The Top 250 MSSPs continue to outperform the overall cybersecurity services market in 2023. It's an indication of the strength of managed security services provided by these specialists at a time when cybercrime has accelerated and threatens businesses of every size and from every industry."
Inclusion in the list follows several 2023 highlights for onShore Security. In April, onShore was one of more than 150 private sector companies to endorse principles developed by the Cybersecurity Tech Accord to curb the growth of cyber mercenaries. onShore executives presented at industry conferences including Inventures Canada, Blue Team Con and the ISACA Chicago Convergence Conference, and CEO Valavanis will present at the upcoming CornCon. In addition, the company launched the second season of its popular cybersecurity podcast, onSecurity.
About CyberRisk Alliance
CyberRisk Alliance (CRA) is a business intelligence company serving the high growth, rapidly evolving cybersecurity community with a diversified portfolio of services that inform, educate, build community, and inspire an efficient marketplace. Our trusted information leverages a unique network of journalists, analysts and influencers, policymakers, and practitioners. CRA's brands include SC Media, Security Weekly, ChannelE2E, MSSP Alert, InfoSec World, Identiverse, Cybersecurity Collaboration Forum, its research unit CRA Business Intelligence, the peer-to-peer CISO membership network, Cybersecurity Collaborative, the Official Cyber Security Summit, TECHEXPO Top Secret, and now LaunchTech Communications. Visit http://cyberriskalliance.com/ to learn more.
About onShore Security
Founded in 1991, onShore Security is a leading provider of managed cybersecurity services nationwide, providing 24/7 real-time monitoring, correlation and analysis of organization-wide, full-telemetry network data to achieve a complete end-to-end security view for midmarket and enterprise companies. For more news and information on onShore, please visit https://www.onshore.com.
Source: onShore Security