OnePiece Labs and Upland, the Metaverse Super App, Launch Metaverse and Web3 Incubator to Accelerate Growth of Decentralized Projects
Press Release
•
Feb 27, 2023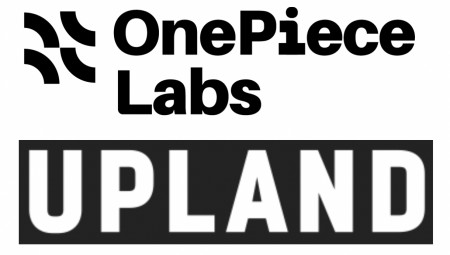 SANTA CLARA, Calif., February 27, 2023 (Newswire.com) - OnePiece Labs, the premier incubator program for web3 startups, and Uplandme, Inc. the metaverse super app, today announced a partnership to bring the developer ecosystem into the web3 metaverse. OnePiece Labs is a trading name of Upblocks LLC.
The strategic alliance will bring together the expertise of OnePiece Labs in funding promising decentralized projects with Upland's experience in building and scaling web3 technologies in the Metaverse sector.
Starting March 7, OnePiece Labs will host an incubation program for talented startup teams, providing mentorship, resources, and support to help them build, launch, and scale their products. As part of the partnership, Uplandme, Inc. will offer grants and valuable feedback to participating startups, with the goal of adding value to the companies and strengthening their network. Successful teams will join the Upland Developer Community and gain discoverability, connection to the global Upland user community, monetization opportunities, and the technical foundations to launch a web3 experience. Unique to Upland, any developer can produce blockchain-based digital assets with little to no blockchain knowledge nor experience, including NFTs and smart contracts.
"The OnePiece Labs and Uplandme, Inc. partnership will provide promising Web3 startups with the necessary resources, mentorship, and support to launch innovative technologies in the metaverse. We believe this strategic alliance is the new model for bringing these Web3 startups opportunities to scale globally." Murray Newlands, OnePiece Labs.
"The partnership between OnePiece Labs and Uplandme, Inc. is the new model for bringing traditionally web2 developers to web3 opportunities and will scale globally," says Upland Co-Founder Dirk Lueth. "Upland's vision is to create the most comprehensive, innovative, and immersive ecosystem for all Uplanders. The new projects from the incubation program will help Upland expand its metaverse to include more interactive functions, such as virtual parties, events on a cruise, virtual galleries and malls, and more."
Recently, Upland joined forces with FIFA and the FIFA World Cup Qatar 2022TM and will later support the FIFA Women's World Cup Australia & New Zealand 2023TM later this summer. This virtual network unites fans, collectors, and players globally, offering a range of gamified experiences through its open metaverse platform. Users can interact with a comprehensive collection of FIFA football digital items, including teams, mascots, gameplay footage, historical moments, and the official Upland market.
With this partnership, OnePiece Labs and Uplandme, Inc. are set to drive the growth and success of promising web3 startups, fostering the development of innovative technologies in the metaverse.
About OnePiece Labs:
OnePiece Labs (http://onepiecelabs.xyz) is the premier incubator that supports Web3 startups through a program that includes networking, mentorship, and access to resources. Our focus is on results-driven outcomes and the success of our portfolio companies. OnePiece Labs was founded by experienced Silicon Valley entrepreneurs and community leaders with the goal of building the next generation of Web3 unicorns.
OnePiece Ventures is an early-stage crypto fund focused on investing in the best founders in North America. We write the first check and have a dedicated team and resources to make them successful.
ABOUT UPLANDME, INC.
Upland (https://upland.me/) is an open web3 platform for the metaverse mapped to the real world. The company's mission is to build one of the leading and most dynamic maker-communities through a strong entrepreneur economy that allows players, creators, developers, and brands to manufacture goods and experiences, monetize assets, and provide utility and fun to other players. Headquartered in Silicon Valley with hubs in Las Vegas, Ukraine, and Brazil, Upland was named among Fast Company's "Next Big Things in Tech" in 2021 and one of "22 San Francisco Startups To Watch in 2022" by Built In SF. Upland is committed to becoming carbon negative and is a proud partner of Carbonfuture. For more information about our sustainability commitment visit https://www.upland.me/sustainability. Upland is available on iOS, Android and the Web, and can be played from anywhere in the world.
Contact:
Lindsay Anne Aamodt
Upland
lindsay.a@upland.me
Source: Upblocks LLC