One Firefly Pioneers a New Era of Marketing in the Custom Integration Industry
Press Release
•
Aug 8, 2023
Unique, manufacturer-driven co-marketing programs have strengthened the industry's ability to reach end-users in an exciting and impactful way.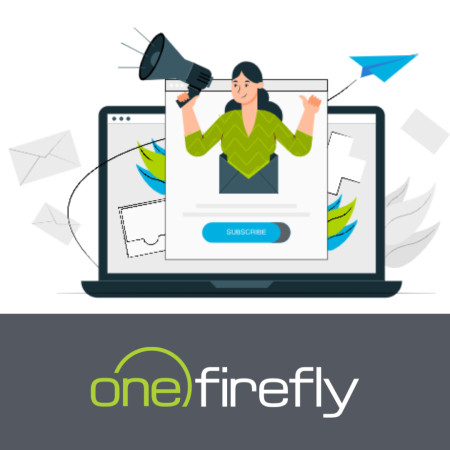 CORAL SPRINGS, Fla., August 8, 2023 (Newswire.com) - One Firefly, an award-winning marketing agency in the custom integration (CI) space, continues to pioneer out-of-the-box thinking with unique co-marketing programs that facilitate collaboration, support, and shared growth between technology manufacturers and audiovisual integrators at a level that is historically unprecedented within the industry.
Audiovisual integrators operating in the niche custom electronics space design and install smart home solutions, luxury entertainment systems, and other high-end technology solutions in both residential and commercial environments. However, reaching end-users and effectively marketing the newest cutting-edge solutions to generate interest and demand has long been a challenge for technology manufacturers and CI dealers alike.
One Firefly is a vertically specialized marketing agency that has spent the last 15+ years laser-focused on developing and implementing web, branding, and digital marketing solutions designed to help CI businesses grow. To date, One Firefly has yielded its unmatched industry expertise, content specialization, and knowledge of the competitive landscape to build 600+ websites for CI dealers and actively manage marketing campaigns for 700+ dealers. Historically, marketing efforts within the CI channel have never included collaborative campaigns between manufacturers and dealers.
One Firefly bridges the gap with an out-of-the-box approach leveraging its market insights, significant resources, and years of expertise working in the CI space. The agency develops unique co-marketing programs to facilitate collaboration between manufacturers and dealers, providing a way for manufacturers to support their dealers with co-branded marketing campaigns and work together to reach end-users in an impactful way.
Few other organizations in the CI channel have the knowledge and capacity to design and execute co-marketing programs like One Firefly, which proactively finds and partners with leading manufacturers, develops integrated marketing campaigns using the latest messaging and imagery directly from the manufacturer, and promotes and enrolls CI dealers in the programs. The agency also does all the heavy lifting of deploying the campaigns and analyzing the results for dealers and manufacturers alike, making it easy for both parties to work together in a way that ultimately benefits all stakeholders.
As Senior VP of Marketing at Control4 from 2010-2019, Susan Cashen was the first person to see the value and opportunity in co-marketing with CI dealers to reach end-users. Cashen approached One Firefly in 2018 and pitched an innovative idea to develop an email-focused co-marketing program for dealers to promote C4-certified showrooms to homeowners and consumers. After the Control4 program, the strategy picked up momentum when Sony Electronics partnered with One Firefly in 2020 to develop and launch a co-branded program with email, a dedicated landing page, social media, and live chat.
"When we launched our co-marketing program with Sony in 2020, it was an ambitious and innovative go-to-market strategy in our industry," said Ron Callis, CEO of One Firefly. "Our goal is to empower manufacturers and dealers to work together seamlessly, leveraging marketing strategies that drive consumer interest, demand, and ultimately sales."
One Firefly's partnership with Sony serves as a prime example of the success achieved through co-marketing programs. Back in 2020, as economic conditions became increasingly volatile, Sony recognized the opportunity to leverage marketing to provide elevated support to their dealers and keep pipelines full during uncertain times. To date, One Firefly has successfully completed three programs in collaboration with Sony and just launched the fourth version of the Sony co-branded program in the spring of 2023.
Sony's commitment to providing dealer support through marketing has paid off over the years. The electronics giant has seen immense value in co-marketing programs, noting the ease with which integrators can now accurately represent the benefits of Sony technology to end-users, leading to greater dealer loyalty, brand adoption, and more leads and sales.
"One Firefly creates turnkey solutions to get the dealers' names out there and leverage their relationships with Sony to find new business," Jeff Goldstein, Head of Sales of Custom Integration Channel, Sony Electronics, said. "For Sony, the purpose of the co-branded marketing program is to bring more support and value to the relationship with dealers and provide an effortless way for dealers to leverage the Sony brand name to drive new business with existing clients and new prospects."
The success of Sony's co-marketing programs has been both inspiration and motivation for some of the biggest manufacturers in the industry, many of whom are now racing to partner with One Firefly and develop similar opportunities for their dealers, pushing the audiovisual industry into a new era of marketing.
"The results of the co-marketing programs, starting with Sony, have been phenomenal," added Callis. "The success has inspired manufacturers to step up and invest in marketing support for their dealers. It's encouraging to see our biggest industry players doubling down on the power of marketing to ensure the continued growth and health of the CI industry."
The demand from leading manufacturers is unprecedented, as more and more vendors seek out creative and collaborative solutions to support their dealers and the industry at large. For more information about One Firefly and its co-marketing programs, please email corporateprograms@onefirefly.com or visit their website at www.onefirefly.com.
About One Firefly
One Firefly is an award-winning marketing agency that specializes in custom-tailored marketing solutions for technology professionals in residential and commercial markets. The company was founded in 2007 to help businesses in the AV and integration industry grow and succeed through effective branding, digital marketing, and web development. A three-time honoree on the Inc. 5000 list of fastest-growing companies in the U.S., One Firefly is proud to have built a reputation for delivering purposeful marketing solutions to the niche audio-visual space. For more information, visit www.onefirefly.com.
Source: One Firefly
Related Media