One Firefly Announces the Launch of Amplify People: A Game-Changing Solution in AV Hiring
Press Release
•
Sep 5, 2023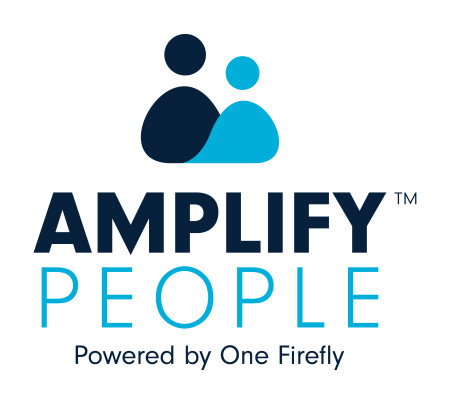 CORAL SPRINGS, Fla., September 5, 2023 (Newswire.com) - One Firefly, a digital marketing agency that caters to technology professionals in the residential and commercial custom integration markets, announced today the launch of its latest offering, Amplify People. This innovative service is set to revolutionize the hiring and recruitment landscape within the AV and Custom Integration industry.
Amplify People emerges from One Firefly's core mission: empowering technology professionals to grow. Recognizing the challenges many integrators face in hiring and retaining top talent, Amplify People offers a unique blend of industry expertise, a tailored approach, and a focused network to ensure the right fit for every role.
Key Features of Amplify People:
Industry Expertise: A deep understanding of the AV and Custom Integration industry ensures candidates are both technically proficient and culturally aligned.
Focused Network: Insight into industry trends and the recruitment landscape, and access to a vast network of seasoned professionals ensures a streamlined hiring process.
Cultural Alignment: Beyond technical skills, Amplify People deploys a Company Culture Candidate Matching Process to find the right cultural fit, ensuring smoother team integrations and reduced turnover.
Proven Hiring Processes: One Firefly has spent years practicing and fine-tuning proven hiring methodologies for recruiting, attracting, and attaining A-player talent. Now, they're bringing these processes to the industry to find precision-matched talent that aligns with skill, culture, and personality needs.
Ron Callis, CEO of One Firefly, commented on the launch, "With Amplify People, we're bringing our proven hiring methodologies to the forefront of the AV and Custom Integration industry. We believe that the right talent can significantly amplify a company's growth, and we're here to ensure businesses find the right people."
Allison Yenawine, Senior Talent Acquisition Specialist at One Firefly, added, "Our deep industry knowledge, combined with our passion for empowering businesses, has culminated in this service. We believe Amplify People will catalyze companies looking to elevate their teams and achieve unparalleled success."
Amplify People will also lower the cost burden of hiring. The service will be offered on a subscription-based pricing model, spreading the expense over the course of a year, while providing integrators the flexibility to pace hires. And it will give integrators the peace of mind of knowing their hiring team is ready to jump into action as needed.
Amplify People is not just a recruitment service; it's a commitment to ensuring that businesses in the AV and Custom Integration sector have access to the best talent. Click here to learn more about Amplify People, or contact us at sales@onefirefly.com to schedule a consultation with our team.
About One Firefly
One Firefly is an award-winning, full-service marketing agency that caters to technology professionals in the residential and commercial custom integration markets. One Firefly is headquartered in Coral Springs, Florida, with staff throughout North America, and has been operating since 2007
Source: One Firefly