One Crafty Country Girl Announces Dreamer Collection
Press Release
•
updated: Jun 2, 2017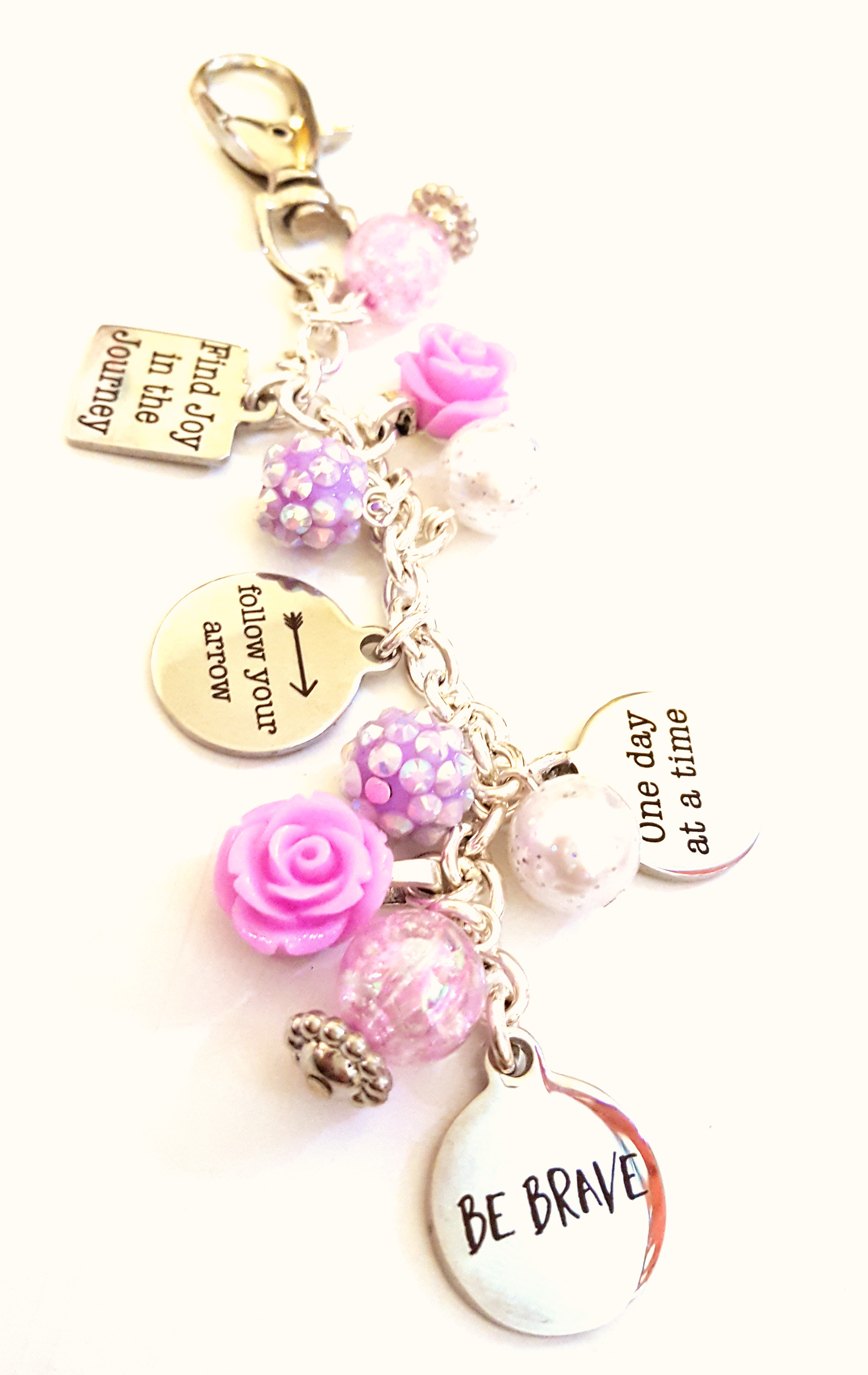 Eatonville, WA, June 2, 2017 (Newswire.com) - Amber Mace, designer and owner of One Crafty Country Girl, is proud to announce the unveiling of the Dreamer Collection. This collection will feature exclusively designed accessories to decorate the inside and outside of an organized individual's favorite tool — a planner. Designed to fit the most popular brands of ring-binder, disk, coil planners and traveler's notebooks, this stunning collection includes uniquely designed and handcrafted planner charms, traveler notebook charms, planner stickers, and resin-topped paperclips.
The Dreamer Collection invites you to turn your dreams into more than just a vision. Sparkly Swarovski drop pendants, Swarovski crystal beads, Sterling silver charms and pearlescent beads hang from a gold or silver chain in the planner charms, designed to clip to the upper ring or disk of a planner. The charm can dangle outside the planner as decorative bling or hang inside the planner as a place-marker.
Planner stickers in the Dreamer Collection include Inspirational quotes, clouds and stars, and exclusive planner girl designs. New Traveler's Notebook sticker kits will be introduced with the Dreamer Collection.
A limited edition of three-piece sets, lovingly handmade from crystal beads, will be available as part of the collection. These will include a full-size planner charm, a traveler's notebook charm and three of the full box stickers sets from the new collection. This inspirational three-piece set will be $65.00 and very limited.
The collections will be launched on June 4th, 2017, just in time to give you the time to turn your dreams into visions.
One Crafty Country Girl has two online shops, listed below:
www.onecraftycountrygirl.etsy.com
About One Crafty Country Girl:
Amber Mace lives in Eatonville, Washington, with her husband and 13-year-old son, whom she home schools. Due to health issues, Amber was inspired to begin her home-based business to help provide for her family. She has made awareness boxes as well as gift bags and donates half of the proceeds of those sales to different charities, benefiting breast cancer awareness, Relay for Life, narcolepsy, etc. Her hobbies include designing planner accessories, spending time with her family, watching football and supporting her favorite team, the Seattle Seahawks.
Contact Info:
Email: amber@onecraftycountrygirl.com
Website: www.onecraftycountrygirl.com
Facebook: www.facebook.com/onecraftycountrygirl/
Instagram: www.instagram.com/onecraftycountrygirl/
Pinterest: www.pinterest.com/OfficialOCCG/
Business Info :
One Crafty Country Girl
Source: One Crafty Country Girl
Related Media