Olympic-Style Games Offer Youth Athletes Unique Opportunity
Press Release
-
updated: Apr 1, 2017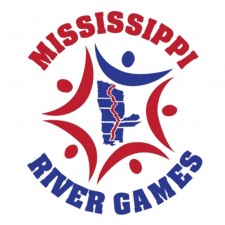 Maryville, IL, April 1, 2017 (Newswire.com) - A new community event slated for Father's Day Weekend will provide youth athletes the opportunity for great sports experiences, assist area organizations in raising funds for their causes and offer volunteer opportunities for area residents.
The Bob Emig Foundation will host the inaugural Mississippi River Games (MRG) on June 16-18, 2017 in Southwestern Illinois and St. Louis, MO.  MRG is an Olympic-style amateur youth sports festival for the 10 states that border the Mississippi River -- Arkansas, Illinois, Iowa, Kentucky, Louisiana, Minnesota, Mississippi, Missouri, Tennessee and Wisconsin.
Athletes will compete to win medals in their respective sport, and one state will be honored as the Bob Emig Foundation Cup winner based on our point system.
The proceeds of the MRG will benefit the mission of the Bob Emig Foundation:  Promoting the well-being of youth through sports and education.
"We developed these games to provide youth athletes with a unique opportunity to participate in an Olympic-style competition," says Aaron Emig, founder and president of the Bob Emig Foundation.  "This obviously means bringing athletes, coaches and spectators to our area which has a large impact for our economy."
But they offer more.  "We wanted to also help other youth sports organizations by giving them the opportunity to participate in the operations of the games and raise funds to further their goals and objectives," according to Emig.
Five youth sports organizations will receive a portion of the profits to support their missions.  They are:
Althoff Catholic High School Girls Soccer
Althoff Catholic High School Girls Volleyball
​Edwardsville High School Tennis​
Neway Elite Basketball Academy
Southwestern Illinois College Women Soccer
The event promises some unique sports experiences that will be fun for the youth athletes, coaches and spectators.  "The Mississippi River Games team tennis event offers competitive players a unique opportunity to play a co-ed tournament," says Dave Lipe, Tennis Sport Commissioner and Head Coach Edwardsville High School Boys and Girls Tennis.
"The games offer great summer competition from 10 different states to compete in one central location. Winning basketball states will have bragging rights throughout the year," says Jared Newson, Basketball Sport Commissioner.  Jared currently plays Professional Basketball in the French D1 League and is founder of the Neway Elite Basketball Academy.
"Another feature of the games is our leadership success program that offers a development opportunity for high school and college students who are passionate about serving student-athletes and are good with and like to help people," says Emig. "We can't teach passion or willingness to help people, but we can teach our proven systems.  Learn more at EmigFoundation.org/Programs/Success.
"Without the support of volunteers, the Mississippi River Games would not be a success. We are truly grateful for the time and energy that each volunteer will give to serve youth in our regions."
Group discounts are available for schools, clubs and organizations that register two or more teams. To learn more contact Emig at aaron@emigfoundation.org.
The Mississippi River Games leadership team brings together 108 years of youth sports management experience and includes:  Emig (27 years); Newson (7 years); Juergen Huettner, Head Coach, Althoff Catholic High School Girls Soccer and Southwestern Illinois College Women Soccer (27 years); Lipe (34 years); and Sara Dietrich, Head Coach, Althoff Catholic High School Girls Volleyball (13 years).
Sponsorship and advertising opportunities are also available. 
For more information on registering for a sport, volunteering or sponsoring, visit MississippiRiverGames.org or contact mrg@emigfoundation.org.
Media Contact:
Camille Emig-Hill
​camille@emigfoundation.org
The Bob Emig Foundation, a nonprofit, 501(c)3 tax-exempt organization, was started in 2004. Founder Aaron Emig, Bob's oldest son, created the foundation to continue his father's work in helping youth develop well-rounded lives by providing them a healthy sports experience.  Bob loved sports - as a participant, coach and sports writer - and felt these experiences were a contributor to the successful family and professional life he built. We believe in providing equal opportunities for youth to enjoy the many benefits of a sports experience including having fun and developing skills that they can use throughout their lives.  We encourage "going beyond the game" to allow for that learning experience on and off the field in and out of the classroom. We also honor the educators who make a tremendous difference in their lives.
Source: Bob Emig Foundation
Share:
---
Categories: Non Profit, School Sports, High School Sports, Sports Events, Philanthropy, Amateur Sports, Child Sports, Sports
Tags: amatuer sports, basketball, Illinois, soccer, sports, sports event, St. Louis Missouri, swimming, tennis, volleyball, wrestling, Youth Sports
---