NYC-Based Gizer Announces Presale of Widely Anticipated GZR Token
Press Release
•
updated: Oct 13, 2017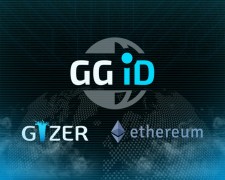 NEW YORK, October 13, 2017 (Newswire.com) - Gizer, the popular new platform connecting mobile gamers through the competitions, services, and products on their app, has announced the release of their GZR token. Until October 20th, GZR will only be available to accredited investors via the Simple Agreement for Future Tokens (SAFT) at a 20% discount. Investors who wish to purchase tokens in the exclusive presale must register with compliance partner SAFTLaunch.com to ensure project security. The presale will open to the public on Oct. 20.
Gizer, a fast-growing NYC-based startup, has unveiled their GZR token presale with compliance partner SAFTLaunch. Gizer's token (GZR) is an ERC20 utility token that will be made available to the general public on October 20, 2017. The presale opens at 1:00 p.m. UTC on Oct. 20, 2017 and is capped at $1M. GZR tokens will be distributed to the early contributors and will be issued at a discount. By opening the presale prior to the public token sale, Gizer will be capitalizing on the positive momentum the recent release of their mobile platform has generated.
Contributions in Ether (ETH), the native token of the Ethereum blockchain, will be accepted for both the presale and the public sale. Gizer will be offering the first 100 contributors a 15 percent discount, followed by a 10 percent discount for the next 400 investors. Accredited investors have an opportunity to contribute at an exclusive 20 percent discount via Gizer's Simple Agreement for Future Tokens; done electronically on SAFT Launch. SAFT contributors can participate using Ether or USD.
The public crowdsale will open in early November. A total of 70,000,000 GZR will be available to the public during the sale. The remaining 30 percent will be retained by Gizer, with 10 percent to be allocated for the organization's core development team and advisors. 15 percent will be retained for future releases of GZR items and 5 percent will go toward strategic partnerships and other marketing efforts.
The Gizer Beta is currently available on iOS and on the Google Play Store.
The Gizer platform democratizes competition for mobile gamers, allowing gamers of any skill level to discover or create tournaments in real-time. Competitive events, while fundamental to the Gizer network, are only a single element to a much larger vision. Gizer's network also serves to connect members of the gaming community in the app's services feed, where individual freelancers or gaming businesses can sell their services or products. The marketplace aspect of Gizer brings the network full circle, connecting gamers to both hosts and services through its various feeds. Services and hosts have the ability to leverage each other's presence on the platform, with hosts offering up their event's visibility for prizes and merchandise sponsorships from various services or businesses hoping to grow their brand and influence.
Gamers can use GZR tokens to gain access to their Gizer Global Gaming Identity, or GG ID, by holding any amount of GZR in their wallet. The GG ID is a profile created on Gizer, which can be accessed by developers who adopt Gizer's technology through the use of Gizer API. GG ID will consist of three parts: a customizable avatar, gamertag, and gaming statistics.
Gizer, in its ability to facilitate interactions across the entire gaming ecosystem, will be the first network to create sustainable economies built around the real-time connections made on the platform.
About Gizer
Gizer is a global gaming network that connects the entire gaming community – Gamers, Hosts, Services, Venues and Businesses. Gizer creates a wide array of opportunities for these parties through tournament hosting and discovery, service and product listings, and brand sponsorships found directly on the platform. The recently launched Gizer platform is available on the App store with a few thousand active mobile gamers. A public android release is scheduled for October 2017.
To learn more about Gizer: https://gizer.io
Contribute to Gizer on SAFT Launch: http://bit.ly/gzrsaft
Read the Whitepaper: https://goo.gl/12ofWK
Follow Gizer on Twitter: http://bit.ly/gzrtwitter
Bitcointalk ANN: http://bit.ly/gzbtctalkpr
Read Gizer posts on Medium: http://bit.ly/gzsaftmedium
Join Gizer Telegram: http://bit.ly/gzrtelegram
Media Contact:
Name: Gabe Steinberg
Email: pr@gizer.io
Location: New York, USA
Source: Gizer
Tags
Additional Links