NWA Marketing Agency Celebrates 10 Years of Success
The Artist Evolution Is Celebrating 10 Years of Successful Operation
Press Release
-
updated: Jul 7, 2017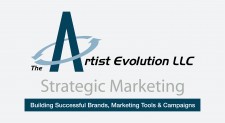 Fayetteville, AR, July 7, 2017 (Newswire.com) - ​The Artist Evolution (TAE), a growing marketing company with locations in Fayetteville and Little Rock, Ark., is observing 10 years of operation. Since 2007, TAE has become a nationally recognized corporate brand working with local, regional and national labels in an array of fields and industries; from small local businesses to publicly-traded brands.
The agency is a comprehensive marketing solution, with the capability to operate each aspect of a brand's marketing demands, which enables for convenience and affordability. Benefits of choosing TAE include maximized exposure, maintained customer loyalty, strengthened business practice standing, improved connection with customers and the option of keeping each marketing service under one roof.
The agency has worked to develop brands including Chambers Bank, Marketplace Grill, Highlands Oncology Group, America's Car-Mart, Cooper Family Dentistry, Princeton University, and much more. TAE has worked with clients in more than 15 states.
The marketing professionals at TAE specialize in executing the creative development, brand advancement and initiation of marketing campaigns. Services offered include campaign development, website creation, social media marketing, brand videos, community outreach programs, graphic design, printing, media buys, podcast production and more.
Derek Champagne is the founder and CEO of the agency and has led the company since its establishment. Champagne has also authored the book Don't Buy a Duck: Stop Wasting Money & Only Do Marketing That Works, is the host of the Business Leadership Series podcast and will be releasing an online marketing course, which he co-created with his wife and fellow marketing professional, Valerie Champagne, in September.
With experience and dedication, The Artist Evolution's team of marketing professionals can bring your vision to life. The team is excited to celebrate the milestone and looks forward to the next 10 years of providing excellence in marketing support.
The Artist Evolution is a comprehensive marketing, design and practice management firm located in Fayetteville, Ark. The Artist Evolution offers services ranging from graphic design, print services, social media marketing to strategic marketing campaigns. The Artist Evolution works closely with clients, throughout the creative process, to ensure that the company and brand are appropriately and well-represented. The Artist Evolution has all the resources and experience to flawlessly handle every marketing need. Associates at The Artist Evolution are experts at developing, executing and managing custom marketing strategies molded around your marketing needs!
To learn more, please visit: www.theartistevolution.com
Source: The Artist Evolution
---
Categories: Marketing, Business
Tags: Business Leadership Series, Derek Champagne, Don't Buy a Duck, Fayetteville Arkansas, Fayetteville Arkansas marketing agency, Little Rock Arkansas, marketing, marketing agency, The Artist Evolution, Valerie Champagne
---