NOVA DJs to Open in Adelaide This Year
Press Release
•
updated: Jan 22, 2019
NOVA DJs announces plans to open a new branch in South Australia by the middle of 2019.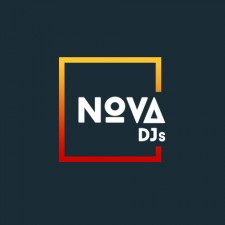 ADELAIDE, Australia, January 22, 2019 (Newswire.com) - NOVA DJs is proud to announce that the company will be expanding its operations to Adelaide by the middle of 2019. DJ NOVI, the founder of the company, is set to personally take the experience from Sydney's premier market over to South Australia. He further plans to remain in the new Adelaide branch up until the new team reaches the same superior quality as the current team in New South Wales. The new team in Adelaide will be entirely under DJ NOVI's supervision during the set-up of the business to ensure a top-notch service in every aspect.
Last year, NOVA DJs underwent a makeover as the company had a logo and name overhaul. The previous name and logo were DJ NOVI & Co, named after the business' founder. But as the business expanded, the company identified a need for the business name to represent more than just a single DJ, which is why the name Brightest Star was chosen to represent the all-new team of DJs extraordinaire.
"We love what we do and our DJs have an abundance of experience having played so many times because it's their passion. We care a lot about the client's satisfaction. We do take requests, but we carefully select the songs to get the dance floor going. We play quality music," DJ NOVI says. DJ NOVI also personally ensures that every DJ the company hires is fully trained to cater to all kinds of age groups and crowds.
NOVA DJs is a DJ hire company that specialises in making corporate events and weddings a success. The DJs have played at some of the best venues in Sydney and have received more than 100 five-star reviews in just 12 months. The reason, DJ NOVI believes, is due to the love each DJ puts into their work.
Now, that passion is coming to Adelaide, complete with experienced DJs, quality equipment and superior customer service no matter the event. Find out more by visiting https://www.novadjs.com.au/.
NOVA DJs
506/18 Amelia St., Waterloo NSW 2017, Australia
+61 2 9199 7474
Source: NOVA DJs