Notable Names Dr. Thomas A. Bock as CEO
Press Release
•
updated: Mar 31, 2021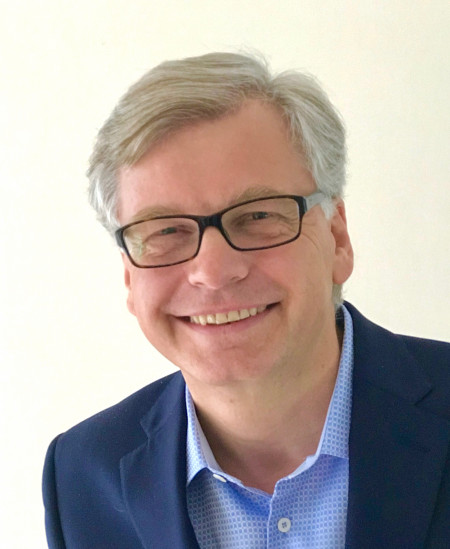 FOSTER CITY, Calif., March 31, 2021 (Newswire.com) - Notable Labs Inc., a leader in technology-powered life science with a proprietary platform for predicting patient outcomes and accelerating precision drug development, today announced the appointment of Thomas A. Bock, MD, MBA, as Chief Executive Officer. Dr. Bock joined Notable's Board of Directors in August 2020 and now succeeds Laurie Heilmann as the company's executive leader, with Notable founder Matt De Silva remaining as Chairman of the Board.
"Thomas has built four successful life science organizations with tremendous impact for patients and investors, achieving leadership in novel and fast-growing markets including cancer precision medicine and ultra-rare disorders. His dual experience in life science and technology makes him the right leader to champion Notable in its technology-powered advancement of cancer medicine and precision oncology therapies," said De Silva. "Notable's integration of cutting-edge predictive technology and life science therapeutic programs not only opens strategic commercial opportunities but also creates a unique workplace blending top talent across tech and life science."
Dr. Bock founded and served as Chief Executive Officer of HeritX Inc., a pioneer in cancer prevention through pre-cancer vaccines, immunoprevention, and gene repair, with the largest cancer prevention pipeline in the industry. Previously, he served as Senior Vice President Medical Affairs on the executive management team of Alexion Pharmaceuticals, building a start-up into a global frontrunner in ultra-rare disorders, a growth leader on NASDAQ, and the world's second most innovative company, according to Forbes. Before joining Alexion, Thomas built and led the worldwide Medical Departments of Novartis Oncology and Celgene as their Vice President and Global Head of Medical Affairs. Prior to Celgene, Thomas served as the medical head of Amgen Europe for hematology and oncology. He developed and commercialized six lifesaving paradigm-changing blockbuster medicines in cancer, ultra-rare disorders, and inflammation. He is recognized for achieving five of the most successful product launches in life science.
Thomas earned his MD degree at RWTH Aachen University and his MBA at Columbia Business School. He is the Chair of the Healthcare Advisory Board at Columbia Business School, former Chair of the Board of Directors of HeritX Inc., and former Board Chair and President of FORCE, the U.S. patient organization for inherited breast and ovarian cancer.
"I am thrilled to work together with Notable's outstanding team and seize the tremendous opportunities that our predictive technology platform offers for accelerating the development of personalized cancer treatments," said Bock. "Building on our robust platform, collaborations and insights, we can now focus on the most promising projects and advance them with the sense of urgency that patients deserve."
About Notable
Notable is redefining cancer medicine with its proprietary, clinically validated predictive platform that rapidly advances cancer drug development. Notable's approach combines AI with an automated technology platform to predict which drugs or drug combination will be most effective for specific types of cancers and which patient populations will be most suitable for clinical development programs. Notable's predictive platform enables better patient outcomes and speeds drug development.
Learn more at https://notablelabs.com/ or follow @notablelabs.
Media Contact:
Caroline Bone
Notable Labs
caroline@notablelabs.com
415-851-2410
Source: Notable Labs