Northsight Capital Contracts Elevated Agency to Manage Advertising for All Northsight Media Group Websites
Press Release
•
updated: Jul 17, 2017
Northsight Capital Inc. ("NCAP" or "Northsight") (OTCBB: NCAP) announced an agreement with Elevated Agency (www.ElevatedAgency.com). Elevated will manage new advertising on all Northsight websites.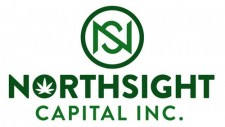 SCOTTSDALE, Ariz., July 17, 2017 (Newswire.com) - ​​Specifically, the role of the PR and marketing firm will be to refer new brands and expand the Northsight network with new advertisers. Northsight's media group is a sprawling network of 17 owned or affiliated cannabis websites, including its own www.420careers.com — the top careers site in the cannabis space with a reach of 3000 to 5000 daily visitors and approximately 1 million page views per month.
"We've spent a great deal of time developing our suite of sites," said a Spokesperson representing Northsight Capital. "With the assistance of Elevated Agency, we can now start monetizing the group. We look forward to growing our network of advertisers in a move that we believe will be beneficial to all involved."
"NCAP has an impressive suite of websites in the cannabis space," said Elevated Agency CEO Farley Cahen. "It is the agency's goal to elevate cannabis brands online and in-person using a multifaceted creative marketing strategy. Online advertising is a part of that, so this agreement will certainly enable us to expand our reach and continue our brand mission. We are excited to begin working with and developing Northsight's online advertising network."
About Elevated Agency
Elevated Agency was founded by Farley Cahen, co-founder of MG Magazine, the Cannabis Industry leading B2B publication. Elevated Agency provides cannabis brands innovative and creative marketing solutions to help deliver significant financial growth and greater brand recognition. Elevated has developed a very impressive group of clients in the space. Elevated provides an array of products to assist everyone from startups to seasoned companies attain their goals in marketing, branding and product awareness.
About Northsight Capital, Inc.
Northsight Capital, Inc. ("NCAP") is comprised of a portfolio of online marijuana-related websites developed and operated by the company, including WeedDepot, 420careers, MJBizwire.com, MarijuanaRecipes.com, RateMyStrain, WikiWeed, MarijuanMD and MarijuanaHealthTips. The company provides its audience with a means to stay informed on the industry's most cutting-edge marijuana-related innovations and legislation. The company's most dynamic concept, WeedDepot.com, provides consumers with a geo-targeted map directory of medical and recreational dispensaries, head shops, doctors, attorneys and more within the marijuana industry. The Weed Depot app can be downloaded for free at the iTunes Store and Google Play. Weed Depot has an entire platform of content suited for every aspect of advertising and marketing to consumers from all businesses in the cannabis industry.
Forward-Looking Statements:
Various statements in this release, including those that express a belief, expectation or intention, may be considered "forward-looking statements" that involve risks and uncertainties that could cause actual results to differ materially from projected results. Accordingly, investors should not place undue reliance on forward-looking statements as a prediction of actual results. The forward-looking statements may include projections and estimates concerning the timing and success of specific projects or transactions. Forward-looking statements may also include projections and estimates concerning our future operating results and financial condition. When we use the words "will," "believe," "intend," "expect," "may," "should," "anticipate," "could," "estimate," "plan," "predict," "project," or their negatives, or other similar expressions, the statements which include those words are usually forward-looking statements. When we describe strategy that involves risks or uncertainties, we are making forward-looking statements. The forward-looking statements in this press release speak only as of the date of this press release; we disclaim any obligation to update these statements. We have based these forward-looking statements on our current expectations and assumptions about future events. While our management considers these expectations and assumptions to be reasonable, they are inherently subject to significant business, economic, competitive, regulatory and other risks, contingencies and uncertainties, most of which are difficult to predict and many of which are beyond our control.
Media Contact:
John Venners, 480-385-3800
Info@NorthsightCapital.com
Source: Northsight Capital Inc.
Farley Cohen
​Elevated Agency
​Farley@elevatedagency.com
Source: Northsight Capital, Inc.
Tags