North Sound Dermatology Now Offers Online Visits for Residents in Washington Thanks to Modern Telehealth
The group has partnered with Iagnosis, Inc. to give patients convenient access to the practice's dermatology specialists
Press Release
-
updated: Apr 20, 2017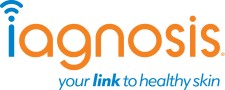 Mill Creek, WA, April 20, 2017 (Newswire.com) - ​North Sound Dermatology has partnered with Iagnosis, which is the nation's largest teledermatology-focused platform provider, to now deliver high-quality, convenient online dermatology visits to patients in the greater Seattle area thanks to telehealth technology.
Both new and existing patients can immediately start to use the online service to conduct an appointment-free visit with six of the practice's board-certified dermatologists or one of its board-certified dermatology nurse practitioners. Through the online visit, the patient will receive a diagnosis and personalized treatment plan for any of 3,000-plus medical conditions affecting the skin, hair, or nails. Patients only need Internet access and a device for taking digital photos of their problem issue.
Dieter Schmidt, MD, FAAD, FACMS, board-certified dermatologist and Mohs Micrographic Surgeon, said: "We are very excited to add another avenue for patients to get the dermatologic care they need, when they need it, while ensuring high-quality standards. Telehealth is rising in popularity, and we are confident that the technology approach we have chosen will ensure a strong provider-patient relationship while satisfying the need for convenient access to care."
To use the service, patients simply visit NorthSoundDerm.com to start an online visit, or they can download the new North Sound Dermatology app from the App Store or on Google Play™.
Here's how it works:
An online dermatology visit guides a patient through several simple steps of creating a profile, collecting medical history and uploading photos of their problem condition. There is no need to schedule a video conference; the patient simply submits their information.
The patient selects the North Sound Dermatology care provider they prefer to review their case, and that provider responds with a diagnosis, personalized treatment plan and any prescription orders sent to the patient's preferred pharmacy. Online visits are typically completed within 24 hours.
When medically necessary, the patient may be referred for an in-office visit.
The cost of the online visit is $59.
Parents or guardians can conduct online dermatology visits for children or others in their care.
North Sound Dermatology's online visit solution is enabled through a partnership with Iagnosis, the largest provider of a teledermatology-exclusive platform currently used by nearly 250 board-certified dermatologists across the U.S. The solution is compliant with HIPAA and HITECH online healthcare information standards for patient data security.
"North Sound Dermatology's commitment to online care only continues to strengthen their service to the community by offering additional ways for patients in need to get care from their award-winning practice," said Dave Zynn, Chief Executive Officer of Iagnosis. "We look forward to helping patients through our partnership with them."
About Iagnosis
Iagnosis, Inc. is focused on delivering faster healthcare treatment to patients through web-enabled solutions. Its flagship product, DermatologistOnCall® , is best-in- class for helping board-certified dermatologists in the U.S. offer patients convenient 24/7 online and mobile access to affordable, high-quality skin, hair and nail medical care. Iagnosis has been recognized in the industry for its innovation and high patient satisfaction ratings, and the company actively partners with physician practices, health systems, retailers, and other organizations to provide comprehensive and personalized care solutions to patients. Visit www.DermatologistOnCall.com to start an online dermatology visit, or www.iagnosis.com for corporate information.
Google Play is a trademark of Google Inc.​
Media Contact:
​Amy Trow
​atrow@iagnosis.com
(412) 224-2336 x3113
Source: Iagnosis, Inc.
---
Categories: Healthcare, Active and Healthy Living, Dermatology/Skin Diseases
Tags: dermatologistoncall, dermatology, healthcare, North Sound Dermatology, teledermatology, telemedicine
---