North Central Texas Council of Governments Awards Contract to Enable Payver to Map Work Zones for WZDx Throughout Texas and the Nation
Press Release
•
Jan 16, 2023
Through this new contract, agencies throughout the nation can deploy computer vision technology on roads to monitor work zones and update WZDx feeds.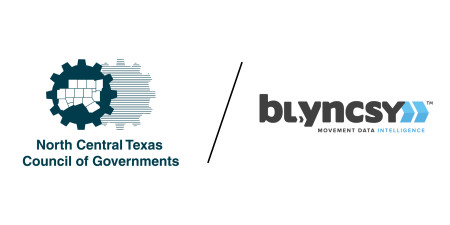 DALLAS, January 16, 2023 (Newswire.com) - Today, Blyncsy, Inc. announced that the North Central Texas Council of Governments ("NCTCOG") awarded a contract to Blyncsy for its Payver technology to monitor construction zones in real time. Blyncsy will publish detected work zones to the Federal Highway Administration's Work Zone Data Exchange, also known as the WZDx data feed. Utilizing Blyncsy's AI-based maintenance detections, users will be able to make harmonized work zone data available for third-party use as part of the Work Zone Data Exchange. The new ability to openly share work zone data from roads will increase safety and efficiency for drivers, construction workers, and transportation employees and provide critical data to advance the upcoming development of autonomous vehicles.
Payver leverages the power of artificial intelligence and crowdsourced visual imagery from dashcams to provide automated work zone surveys. This technology collects street-level imagery from over 400,000 weekly active drivers nationwide and assesses the condition of assets in the images in as little as 60 seconds of a vehicle passing. Payver provides agencies with cutting-edge tools to leverage this data in their operations. For real-time work zone reporting, this means that Payver can automatically detect work zones and related equipment, permitted or not, and directly update public feeds and notify relevant authorities so that information is shared with road users in a timely fashion.
NCTCOG consists of 16 counties, numerous cities, school districts, and special districts. This voluntary association of, by, and for local governments strengthens the individual and collective power of local governments and helps them recognize regional opportunities and make collective decisions. NCTCOG is one of the most advanced regions in preparing for connected and autonomous vehicles with over 7 million residents in the region and significant freight traffic coming into the region. Payver will allow users to provide proactive monitoring of the location and conditions of work zones on over 16,000 miles of roadway throughout the region in order to allow these counties, cities, and districts to participate in the WZDx project and notify drivers in order to know what's on the road ahead.
"We recognized the need to drive roadway information data collection and make that information more readily available to the many roadway users in the nation using the Federal WZDx data exchange, and in the process, we saw an opportunity to support the rest of the nation's roadway operators which collectively can improve the safety and efficiency of our roadways," said Craigan Johnson of NCTCOG.
The procurement was initiated by the Technology and Innovation program area in NCTCOG's Transportation Department, which is headed by Thomas Bamonte. The TxSHARE procurement is a cooperative procurement that public entities around the country can use in lieu of having to do their own procurement. This allows the rest of the nation to harness the innovation that is being accelerated in the Dallas metro area, saving taxpayers money and improving the safety and reliability of their roadways.
According to the FHWA, there were a total of 857 work zone traffic fatalities in 2020. Real-time, cohesive data will allow for proper maintenance and safer work zones. A lack of common data standards and convening mechanisms makes it difficult and costly for third parties to access and use this data across various jurisdictions. The Work Zone Data Exchange was created in order to make data more accessible by creating a common language for describing work zone information and, in turn, increasing safety.
"NCTCOG has single-handedly enabled the rest of the nation to activate and utilize this powerful new tool that will drive efficiency and improve safety on the interstate highway system. Payver allows all roadway operators to automatically detect their work zones and communicate them to the traveling public, human or automated drivers alike," said Blyncsy CEO, Mark Pittman.
Source: Blyncsy