Noonmark Technology Services Inc. Announces the Release of Its CloudFileMover.com Online Service
Press Release
-
updated: Dec 18, 2017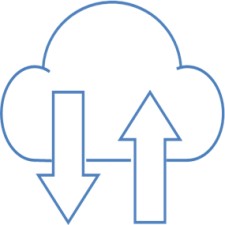 BOSTON, December 18, 2017 (Newswire.com) - Noonmark Technology Services Inc., a Boston-based provider of SaaS systems, has announced the release of its CloudFileMover.com online service.
CloudFileMover.com allows a user to schedule secure file copies and moves between different cloud file storage providers. The service connects with major cloud providers (One Drive, Google Drive, Dropbox, Box) and SFTP and FTP servers. CloudFileMover.com makes it simple for both business and IT users to transfer data on a scheduled basis with clients and partner organizations. The service is available by monthly subscription.
CloudFileMover.com includes a robust worldwide scheduling system which allows a user to schedule file moves and copies across time zones worldwide.  This will be a particular advantage for worldwide enterprises or those with worldwide clientele.
"With the growing adoption by organizations of cloud file storage services comes the headache of how to share files from those services with clients and partners," said Fred Jonas, president, Noonmark Technology Services. "Business users need a way to easily automate the movement of files to and from their clients and partners so that they are not manually downloading and uploading files between cloud storage services, their desktops and the cloud services of the external organizations. IT organizations need a tool that allows them to have insight into the files being moved into and out of their organization while putting the day-to-day management of the file transfers into the hands of business users. CloudFileMover.com provides the solution for all of these challenges."  
Noonmark is offering a non-expiring, one-user, limited-data usage plan for no charge so that organizations can try the system to determine whether it is a good solution for their needs.
About Noonmark
Noonmark provides software development and technology consulting services to organizations of all sizes. For more information, visit CloudFileMover.com or email us at sales@cloudfilemover.com.
Press and Media Inquiries
Fred Jonas
President
Noonmark Technology Services Inc.
617-739-7490
fjonas@cloudfilemover.com
Source: Noonmark Technology Services Inc.
Share:
---
Categories: Business Technology, Business to Business, High Technology, Internet and e-Commerce, E-Commerce and e-Business, Saas (Software as Service), Healthcare and Medical Informatics, Healthcare Technology
Tags: Cloud File Mover, Cloud File Transfer, Online File Transfer
---