Nominations Open for American Marketing Association Chicago's 2023 'Marketer of the Year' Award
Press Release
•
May 30, 2023
Award recognizes marketing professionals leading their brands forward.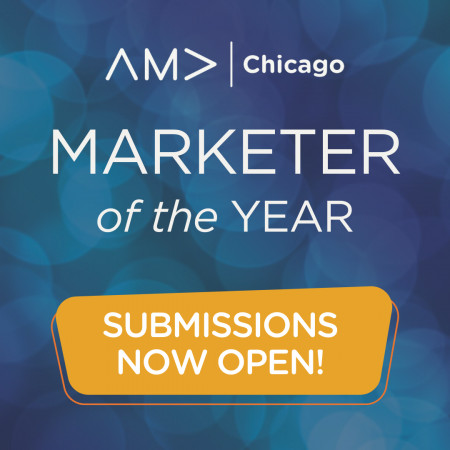 CHICAGO, May 30, 2023 (Newswire.com) - Chicagoland marketing professionals are encouraged to apply for the 2023 Marketer of the Year award presented by AMA Chicago, the largest professional chapter in the American Marketing Association's North American network.
Launched in 2022, the award recognizes the amazing talent in Chicago's marketing industry. While nominees must be based in the Chicagoland area, their employer does not need to be local. Nominees' current responsibilities must focus on the branding, marketing, and communications aspects of their company's brand.
"Our goal is to showcase professionals demonstrating innovation, creativity, and strategic thinking," said Leslie Marshall, president of AMA Chicago. "The Marketer of the Year award celebrates the best of the best in the industry and those who have overcome business obstacles, turned things around for their brand, or dealt with challenges and emerged victoriously."
Meghan Hurley, VP of Brand for Claire's, was named the 2022 Marketer of the Year. The award was presented during the chapter's annual CMO Forum last fall.
The 2023 Marketer of the Year honoree will be recognized for their strategy, results, vision and leadership in marketing. Examples include: marketers who have evolved a brand and changed how consumers view them; marketers who made headlines and built engagement and awareness of their brand; marketers whose specific campaigns yielded remarkable results.
Marketing awards are a great way to recognize your colleagues' hard work, creativity, and passion. To learn more about the many exciting benefits of marketing awards and how to put together a knock-out application, read this AMA Chicago article.
Entries are $100 each and are open through Aug. 15, 2023. The award will be presented at AMA Chicago's CMO Forum in October. For more information on the Marketer of the Year award or to learn more about the AMA Chicago chapter, visit AMAChicago.org.
About American Marketing Association Chicago
AMA Chicago, the largest professional chapter in the American Marketing Association's North American network, is 87 years strong. AMA Chicago provides ongoing development opportunities for Chicagoland marketers to expand knowledge, improve skills, and grow careers through access to innovative marketing thought leaders and cutting-edge programming. Marketers from agencies, brands, small businesses, nonprofit organizations, and consultancies are invited to join AMA Chicago to connect with marketers from every industry and skill set. Visit amachicago.org to learn more and join.
Source: American Marketing Association Chicago