Nobilis Therapeutics Announces IND Filing for a Phase IIb Clinical Trial of NBTX-001 Drug/Device Combination for Treatment of Posttraumatic Stress Disorder
Press Release
•
updated: Jan 7, 2019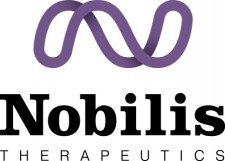 PORTLAND, Ore., January 7, 2019 (Newswire.com) - Nobilis Therapeutics, a biopharmaceutical company focused on the advancement of innovative CNS therapies, today announced that it has filed an Investigational New Drug application (IND) with the U.S. Food & Drug Administration (FDA) to initiate a Phase IIb clinical trial of its lead drug candidate NBTX-001 in patients with posttraumatic stress disorder (PTSD).
Dr. Vlad Bogin, founder and CEO of Nobilis Therapeutics, remarked, "This IND filing is an important step forward for the company as it looks to position NBTX-001 as a dramatic departure from conventional treatments for psychiatric diseases. PTSD is a devastating disease associated with tremendous emotional and financial costs to the health care system that is devoid of effective treatment options. As we enter the clinical stage of development, our focus is to continue to advance NBTX-001 rapidly through its planned clinical program together with the clinical team at McLean Hospital, psychiatric affiliate of Harvard Medical School."
About NBTX-001
NBTX-001 is a uniquely engineered drug-device combination specifically designed to provide a differentiated pharmaceutical therapy for the treatment of PTSD. Its proprietary portable inhalation device delivers a xenon gas mixture that has an exceptional safety profile proven by decades of clinical use in general anesthesia. Xenon is a competitive NMDA receptor antagonist that in an animal model has blocked fear memory reconsolidation – a state in which recalled memories become susceptible to modification. Xenon's lack of dissociative and habit-forming properties gives it distinct advantages over other NMDA antagonists for future translation into the clinical setting. It could be administered briefly in a safe and effective manner with minimal medical monitoring.
About the NBTX-001 clinical trial
The filed IND covers the investigational use of NBTX-001 in a phase IIb placebo-controlled, parallel group clinical trial of around 200 patients with both combat-related and non-military types of PTSD. The primary focus of this study is to assess changes in CAPS-5 score. The five-week treatment duration (six treatments) will provide enough time to achieve maximal anti-PTSD effects. The seven-week follow-up will provide enough time to assess the long-term sustainability of the effect. This is an adaptive design study that will utilize a group sequential test with one interim analysis to evaluate the efficacy of NBTX-001 in comparison to placebo as well as an adaptive approach to sample size re-estimation. The study is well-powered to determine the difference in the CAPS-5 score between the active and the placebo groups and, if successful, will be followed by a pivotal trial.
About Nobilis Therapeutics
Nobilis Therapeutics is a biotechnology company that is focused on development and commercialization of proprietary inhalation-based treatments using controlled device administration of inert gases that have an exceptional safety profile proven by decades of clinical use. The company has filed multiple patents on the use of inert gases for treatment of a variety of psychiatric and neurodegenerative diseases and leverages the experience of its international team that has successfully used this technology in the treatment of over 2,000 patients for conditions ranging from panic attacks to substance abuse.
For more information, please visit Nobilis Therapeutics online at www.nobilistx.com.
Contacts:
Nobilis Therapeutics Inc.
Vlad Bogin, MD, FACP
CEO
Tel: (971) 229-1679
Email: vbogin@nobilistx.com
Website: http://www.nobilistx.com
Twitter: @nobilistx
Source: Nobilis Therapeutics Inc.
Additional Links