Nicholas Bougadis Discusses Investment Property Acquisition in the Tampa Bay Area
With average house prices increasing year on year, property experts in the Greater Tampa Bay Area are suggesting that 2018 is the perfect time to invest in real estate in the region.
Press Release
-
updated: Mar 20, 2018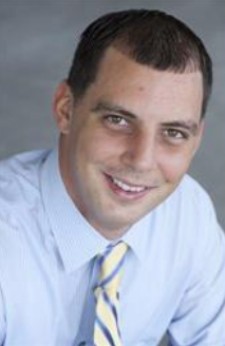 TAMPA, Fla., March 20, 2018 (Newswire.com) - "Property prices in the Tampa Bay Area are only going one way, and that's up," says investment property acquisition specialist Nicholas Bougadis.
"Following the 1997–2012 global boom and bust in real estate, the last few years have been great for property prices on the west coast of Florida," Bougadis adds.
Indeed, Standard & Poor's Case–Shiller Home Price Indices reflect this, with the Tampa Bay Area included in its composite home price index. Prices in the area have now increased both steadily and consistently for the last three years.
"I've helped hundreds of home buyers, sellers, and investors in the Greater Tampa Bay Area," remarks Nicholas Bougadis. "Looking at current trends, as an investment property acquisition specialist, now is a great time to invest in the area."
Lauded by his peers and clients alike for his passion for real estate, Bougadis is keen to emphasize current opportunities in the Tampa Bay Area property market.
"It's true," he says, "I'm a great advocate of superior customer service and working tirelessly on behalf of my clients. Right now is a great time for them to be buying in the Tampa Bay Area."
Bougadis continues, "I love real estate, and it's easy to be passionate, energetic and enthusiastic about something which you love doing."
"What's more," he adds, "I love the Tampa Bay Area, too."
There's no denying that clients are certainly keen to praise Bougadis for his help in purchasing property in the area.
"Nicholas Bougadis was instrumental in helping my family and I find and purchase our dream home in paradise. Because of his expertise, we were able to find the home which matched our wish list, as well as our budget," remarks one client in a recent testimonial.
"Nicholas was an amazing real estate agent! His expertise is one of a kind. He found us our dream home, and now we're all moved in. Two thumbs up!" another client adds, with a third going on to say, "We moved from Virginia to Florida and we're blessed to have Nicholas Bougadis as our agent."
They continue, "Nicholas came with lots of energy, and was 110 percent dedicated to finding the perfect home for us. He would not give up until he found what we were looking for. He even cleared spider webs so that we could get in a few places and check them out!"
Of the praise, and on providing investment property acquisition services in the Greater Tampa Bay Area, Bougadis adds, "I pride myself on my great negotiation skills and on offering superior customer service. It's always nice to hear that clients are delighted and over the moon with their new properties."
HomeLight, which uses actual sales data and client reviews, ranks Bougadis among the top 4 percent of real estate agents in the Greater Tampa Bay Area, having recently completed transactions in Brandon, Keystone, Riverview, Tampa, Citrus Park, and St. Pete Beach.
To learn more about Nicholas Bougadis, please visit his Realtor profile.
Media Contact:
​Eric Blankenship
​Eric@Netreputation.com
786-332-6554
Source: Web Presence, LLC
---
Categories: Real Estate Investments
Tags: Nicholas Bougadis, Nicholas Bougadis Florida, Nicholas Bougadis Tampa Bay
---