NFT- From the Collection With Legendary Korean Artist Hooranky Bae Sells at NFT Blue Auction for $5,050,050
Press Release
•
updated: Jul 27, 2021
Hooranky Bae's NFT is now one of the top-ranked NFT Art sales in world history with sale on NFT Blue Platform.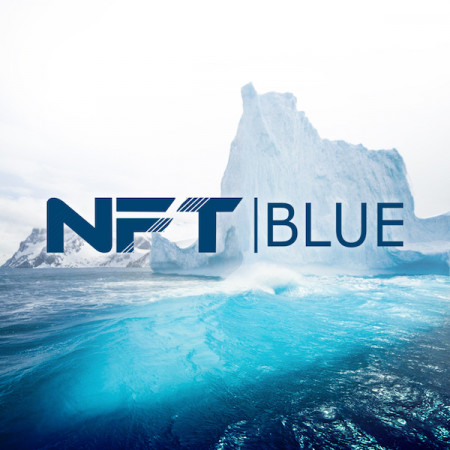 SINGAPORE, July 27, 2021 (Newswire.com) - Hooranky Bae, famed South Korean artist, sold NFT digital art for $5,050,050. Hooranky and the Korean marketplace are a possible Sleeping Giant for global NFT Market.
The auction was hosted on the innovative auction site NFT Blue and with strategic support by the South Korean blockchain media group AMF GLOBAL USA, which helped reach Hooranky's art collectors in many countries. NFT Blue is not the typical NFT marketplace, but hosts exclusive NFT digital asset auctions for high-level super rare projects, focusing on building customized artist and collector communities built around exclusive auctions worldwide. Buyers are given choices on where they want their NFT delivered to them, rather than holding on to a buyer's NFT as many centralized marketplaces do. Non Fungible Tokens ("NFT's") are created by minting digital art and digital collectibles with cutting-edge blockchain technologies creating unique digital assets, which help to verify a piece of history, or artwork, is indeed authentic and rare.
About Hooranky Bae:
Hooranky Bae is in the ranks of a world-class master in the field of digital media art. Hoorank'y previous physical auction held in South Korea fetched over $10 million USD for one of his masterpieces.
Hooranky received a Bachelor of Arts in Western painting focusing on occidental painting, from Chugye University of the Arts in Korea, and did art activities in Beijing, Chiang Mai, Iwaki, New York, Rome, Seoul, and Tokyo.
The works of Hooranky belong to abstract expressionism and the dramatic contrast of non-figurative strange shape and coloring gives a strong and unique impression to the viewer.
"As a digital media fine artist, I am very proud to participate in minting my work as an NFT at a time when the world is opened as a metaverse." -Hooranky Bae
Pre-qualification for Hooranky's Next Auction is here:
About Marketing Partner AMF GLOBAL USA:
AMF Global USA, was co-founded by Momentum Studios, Inc and a South Korean team led by its CEO, Mr. Lee Chang Yong of AMFOC (Asia Model Festival Organizing Committee), which has been leading the Asian cultural content industry running the 'Asia Model Festival' -- the largest model, beauty, and fashion festival in Asia for the past 16 years.
About NFT Blue: NFT Blue is a leading global NFT rights management and NFT solutions and advisory group founded by a well-rounded team of blockchain innovators, Hollywood Entertainment and Sports Executives. The company currently has plans to launch further NFT collectible ventures based around "once in a lifetime" experiences, rare car collections, sports icons, rare and historical moments captured in photography, art, rare music, and exclusive motion pictures properties, as well as valuable intellectual property such as copyrights and patents.
Source: NFT Blue
Related Media