New York Property Tax Rates Continue to Rise
Tax Crushers announced a new web site to help Nassau, Suffolk, Yonkers and Westchester homeowners crush their property taxes.
Press Release
-
Mar 21, 2016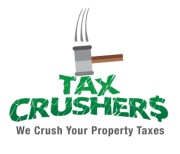 New York, March 21, 2016 (Newswire.com) - Locally owned Tax Crushers, specialists in property tax assessment corrections, announced today that they have launched a new property tax reduction website, CrushMyTax.com to provide needed assistance to residents of Suffolk, Nassau, Yonkers and Westchester that want to file property tax grievances.
 "Increasingly the issue of higher and higher property taxes became a topic of conversation as well as frustration for many of my clients," said Craig Silverman, Founder and President of Tax Crushers. "This site was designed with one goal – to aid our local residents and neighbors in their quest to pay only their fair share of what's become skyrocketing property taxes. It's only when we're successful do we collect any fee for our services."
Silverman has been working since 2010 helping thousands of home owners crush their property taxes and has been providing financial services to New Yorkers for 25 years. As a trusted name in the community, he understands property taxes are the largest expense homeowners have to pay other than their mortgages. However, mortgages eventually get paid off, while property taxes are forever! Although real estate values are finally stabilizing but property taxes are still skyrocketing.  Apply on-line today and crush your property tax. 
"Excessive property taxes are a real problem for all homeowners," said Silverman. "I know because I'm embedded in the communities we serve and have been raising my family here for decades. Increases seem to be a given year after year with no relief in sight."
Silverman's success is directly attributable to a continuously vigilant approach to valuing properties, state-of-the-art software for analysis, and his relentless pursuit of fairness for homeowners. As a proven professional who understands how property taxes are calculated, along with knowledge of the burden of proof required to get them lowered, his firm has grown significantly year after year.
About TAX CRUSHERS
TAX CRUSHERS has helped thousands of homeowners save millions of dollars on their property taxes. Since the property tax system is probably the least understood of all areas of taxation, homeowners would be well served to choose a professional to represent them in the tax grievance process. That's where we come in. Our only business is property tax reduction and we are extremely successful at helping our clients save money.
Read more about the Tax Crusher grievance process on-line.  Tax Crushers is committed to making this a pain-free experience for each of their clients. They welcome and encourage home owners to call anytime to answer any questions you might have. Visit CrushMyTax.com to find out more.
About Craig Silverman
As a skilled negotiator, Craig has received a Certificate of Executive Negotiations from the Wharton School of Business and was featured in several case study publications. He has developed sound strategies that address the variety of negotiation styles which he faces on a daily basis and has mastered each municipality's unique way of negotiating valuations and settlements. His understanding of the differences in their negotiating styles and their respect of Craig's level of expertise in the field makes him one of the best!
Share:
---
Categories: Real Estate, State News, Home
Tags: homeowner, lower taxes, nassau, property tax, suffolk, tax grievance, westchester, yonkers
---