New Study Shows Intubated Patients Would Choose VidaTalk to Help Them Speak While Being Mechanically Ventilated
Press Release
-
updated: Mar 23, 2018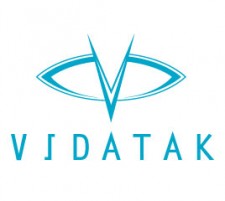 ANN ARBOR, Mich., March 23, 2018 (Newswire.com) - Over the years, the Vidatak EZ Board has helped hundreds of thousands of critically-ill patients communicate their needs to their family members and care providers while being mechanically ventilated. Patients who are unable to communicate effectively (e.g., patients with limited English proficiency (LEP), those who are hearing-impaired, aphasic, or have oral/tracheal intubation) experience extreme frustration, panic, anxiety, sleeplessness, fear, frustration, isolation and insecurity when attempting to communicate. Using the well-validated Vidatak EZ Board as a template, we developed a digital communication application, VidaTalk, to address the confirmed need and clinical readiness for mobile digital communication tools in the ICU.
With funding support from the National Institutes of Health, National Institute of Nursing Research, Vidatak, LLC partnered with researchers at The Ohio State University to develop and test a comprehensive solution aiming to improve communication with patients who are communication-impaired, particularly patients who are unable to speak during treatment with mechanical ventilation.
In our pilot usability study, 12 of 13 intubated patients (92 percent) who completed testing reported that they would choose to use VidaTalk in the future if they were unable to speak.
Patients commented on the ease of use. One patient said, "I think that most ICU patients would learn to use this tool quickly." Providers were enthusiastic commenting, "Tell them that our nurses like it."
Throughout the iterative development and testing process, Vidatak incorporated patient suggestions and made adjustments to reduce time to complete a common message and to minimize keystrokes. Researchers at The Ohio State University are now testing the impact of the VidaTalk app on important patient outcomes.
At the most critical time in their life, when patients are critically-ill and unable to speak, VidaTalk provides patients a lifeline to loved ones and family members. Being able to communicate your needs in one of the most vulnerable situations is extremely vital to your sense of self-preservation and being able to get your needs met. Further, the VidaTalk is available in over 10 languages in bilingual format, extending this lifeline equitably to all patients in need.
ABOUT VIDATAK, LLC
Vidatak is a small business focused on delivering evidence-based patient communication solutions and developed VidaTalkTM, a multilingual tablet solution for mechanically ventilated patients to effectively communicate their needs to care providers and family.
For more information about Vidatak, LLC and VidaTalk, contact:
Vidatak, LLC  (877) EZ Board / 877-392-6273
This research was supported by Small Business Technology Transfer Program of the National Institutes of Health (NIH) under award number R42NR014087; PI: Dr. Mary Beth Happ.
Source: Vidatak, LLC
Share:
---
Categories: Healthcare Technology
Tags: critical care, ez board, healthcare communication devices, patient communication, The Ohio State University
---