New Strategic Partnership to Help Recover Delinquent Funds for Florida Community Associations
Press Release
•
updated: Mar 4, 2020
Axela Technologies and Watson Association Management announce a strategic partnership to provide innovative collections solutions for Community Associations in Florida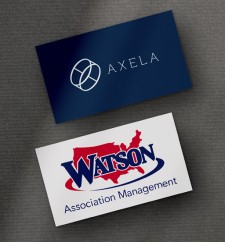 MIAMI, March 4, 2020 (Newswire.com) - ​Axela Technologies, a specialized collections firm servicing the community association industry, announced today that it has entered into a partnership with Watson Association Management, a division of Watson Realty Corporation. With over 50 offices throughout Florida, Watson is one of the largest and fastest-growing management companies in Florida.
By integrating the Axela collections platform with their existing accounting software, Watson community association managers will be able to take advantage of a completely transparent and robust collections process that is easy to use and provides highly detailed reporting for their community association clients.
"Like most management companies, we found ourselves spending an inordinate amount of time on collections," says Erika Grden, Director of Association Services at Watson. "Partnering with Axela allows us to dramatically streamline our collections process. Just the fact that they're integrated with our accounting software will save us countless hours in the coordination process. Lifting this burden from our staff will allow them to focus their time and resources on providing unparalleled services to our clients," added Grden.
Axela's collection platform empowers property managers to escalate an account to collections at the click of a button. It monitors account balances in real time and notifies the manager when a new account should be considered for collections. The process is managed on the Axela web portal and greatly simplifies a task that has usually been dependent on a flurry of email exchanges.
"We're excited to add Watson to our growing list of Property Management Partners," says Mitchell Drimmer, President of Business Development at Axela. "Watson understands that, in today's world, we cannot depend on manual and outdated processes to engage with and collect from owners. It's simply out of touch with how consumers want to be engaged today. At Axela, we understand that, and build the tools that ultimately maximize results for our clients and their associations, all while helping owners save money along the way."
ABOUT AXELA TECHNOLOGIES
Axela Technologies is a collections firm that specializes in recovering delinquent assessments for the benefit of community associations. Axela reduces the cost of outreach and engagement by automating much of the standardized collections process, all while providing exceptional customer service and a centralized platform for all stakeholders in order to promote transparency and efficiency. Learn more about Axela Technologies at www.axela-tech.com.
ABOUT WATSON ASSOCIATION MANAGEMENT
Watson Association Management is one of Florida's leading Property Management Companies. Headquartered in Port St. Lucie, Watson manages hundreds of community associations throughout Central and Northern Florida. Learn more about Watson Association Management at www.watsonassociationmanagement.com.
Source: Axela Technologies