New Startup, Labtuit, Helps Professionals Get the Position and Pay They Deserve
Press Release
•
updated: Oct 30, 2019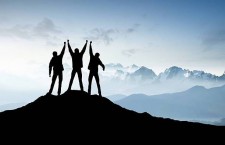 MOUNTAIN VIEW, Calif., October 30, 2019 (Newswire.com) - Each year, U.S. employees are losing $7528 or 13.3% on a salary they didn't get because they're underpaid, per Glassdoor. Labtuit, a Silicon Valley startup, will help seasoned and young professionals get the pay and salary they deserve. Labtuit doesn't charge anything until candidates land their next competitive opportunity.
Labtuit, a career advising and mentoring startup, aims to close this gap by enabling professionals to be stronger candidates in every facet of recruiting. Labtuit aims to give to the 99 percent what the 1 percent has--elite career advising and mentoring.
Labtuit is turning outdated career coaching into a scalable, streamlined premium service that helps professionals land their next competitive opportunity. Labtuit wants to be the primary doctor for candidates' careers by working end-to-end with them through the entire job search process.
"People think there is a clear way to evaluate the competitiveness of candidates," said Brian Richie, a senior advisor at Labtuit. "However, the variance in the offers one can get is huge. Framing one's accomplishments in the right way can drive an increase in thousands of dollars. We help candidates get the upper bound of what they deserve versus their average or below."
Labtuit works with candidates comprehensively through every stage of recruiting, from rewriting their resumes to guiding them on how to get referrals and giving them mock interviews that cover the entire recruiting cycle - from phone screens to behavioral and role-related/technical.
Labtuit combines technology with decades of human experience and cutting edge research to increase candidates' competitiveness.
"With a career market that is ever-increasing in competitiveness, it's important that candidates have a team of dedicated advisors who have their back," Richie said.
Labtuit.com is a Silicon Valley-based startup that helps professionals and recent grads land the position and pay they deserve. ###
For more info, please use contact info provided or visit Labtuit.com
Source: Labtuit
Tags
Additional Links