New Service Launches NowRenting to the Rental Professional Marketplace
Press Release
•
updated: Nov 28, 2017
NowRenting is a software solution offering full syndication to major listing sites, includes Facebook Marketplace AD campaign support and deliveries unlimited pre-screened inbound leads.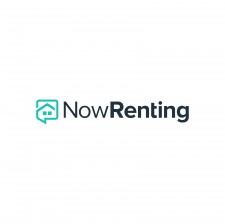 Providence, RI, November 28, 2017 (Newswire.com) - ​New Service, LLC finalized the launch of NowRenting, a software solution product for all rental professionals seeking a way to convert quality leads and fill vacancies quickly. NowRenting offers an all-encompassing solution.
First, NowRenting offers full syndication to the established partnerships at over 10+ listing sites; including Apartments.com, Redfin, Trulia, and Zillow. Realtors no longer need to fill out multiple listing forms.
Included in the NowRenting package is Facebook Marketplace ad campaign support for every listing. The AD campaigns target custom audiences based on the listing's attributes.
NowRenting delivers unlimited leads to the Leads Dashboard for the agent to review the potential match with the listing. Using the NowRenting filters to start communication with the most qualified leads. The NowRenting software provides a single inbox to manage and organize all communication. List Now & Get Leads!
NowRenting Premium and Elite packages include a White Glove Service that pre-screens leads with a customized questionnaire and the system scrubs inbound leads based on the defined match criteria. Only the best leads land in the agent's Leads Dashboard for review.
Follow NowRenting on Facebook, Instagram, and Twitter @NowRentingcom to stay up to date on the new software solution.
About the Founder​​
Edward Giardina has worked in the technology sector for over 10 years with an education in Engineering and MBA; he successfully founded New Service, LLC serving NowRenting and Tenantly.
When Ed first became a landlord, he began to wonder how people managed their investment property as well as their full-time jobs while still having time for a life. One challenge he faced was getting the property rented, and New Service is happy to report they have addressed that with the release of NowRenting.
Before New Service, LLC Ed ran a successful technology consulting firm based in Providence, RI. Ed is bringing the NowRenting product to the market with a personally curated best in class team. He is the driving force behind this revolutionary software product offering.
###
About New Service, LLC.
New Service technologists are committed to simplicity. We create thoughtful software to empower professionals to focus on what's most important: the growth of their businesses. As entrepreneurs ourselves, we know the importance of saving time and money with products that are not only easy to use but well-supported by a talented team of knowledgeable industry professionals. For more information visit https://newservice.io/ or email us at kanderson@newservice.io.
Press and Media Inquiries
Kyle Anderson
Director of Business Development
New Service, LLC
P: 401-678-0773
Related Links
Source: NowRenting
Related Media
Related Files
Additional Links