New Report Calls on Philanthropy to Use Its Catalytic Capital to Finance Foster Youth Housing, Prevent Homelessness
Press Release
•
May 23, 2023
Analysis finds that every single grant dollar can unlock $9 of private investment from charitable foundation endowments and other sources.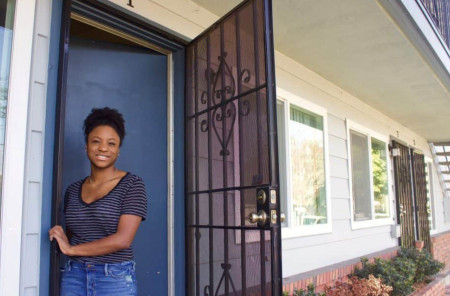 LOS ANGELES, May 23, 2023 (Newswire.com) - A robust financial analysis released today lays out a clear strategy to scale the development of privately financed affordable housing for foster youth.
The report, "Scaling Housing to End the Foster Care to Homelessness Pipeline" was produced by Genesis LA, a Los Angeles-based Community Development Financial Institution.
Scaling Housing focuses on how an array of philanthropic and public financial instruments can be used to draw investment from L.A. County's charitable foundation endowments, which held $111 billion in assets in 2019, as well as other private investors.
By eschewing public capital investments in their assumptions, the authors showed that it is possible to drive down the cost of construction of a two-bedroom publicly financed apartment from $700,000 to $540,000 if privately financed, bringing the per door cost to $270,000.
Scaling Housing also considered the array of rental subsidies that foster youth are afforded and determined that a 10-year investment would yield an internal rate of return of 5.65%. But when 10% of the total investment came in the form of a grant, that yield jumped to 8%, the typical overall target rate of return for a charitable foundation endowment.
"What this tells us is that grants can be catalytic," said Genesis LA CEO, and Scaling Housing's lead author, Tom De Simone. "One grant dollar can unlock $9 of private capital including endowment allocations and loans. These types of housing projects are nearly impossible to build without some form of subsidy, but there are models that work without requiring 100% subsidy as the current affordable housing system assumes."
Scaling Housing was commissioned by seven L.A.-based funders interested in developing financial models to create and scale the affordable and permanent housing needed to prevent transition-age foster youth from exiting into homelessness. Among the strategies explored in the report was the creation of a real estate investment fund that could both provide foster youth the housing they desperately need, while also spurring public-private investment. Those funders are: The Ralph M. Parsons Foundation, the Weingart Foundation, The Conrad N. Hilton Foundation, The Reissa Foundation, Cedars-Sinai, The Specialty Family Foundation and The WHH Foundation.
"Scaling Housing shows us it is possible to look beyond grantmaking budgets and unlock the full complement of resources at our disposal to accomplish our missions and drive change," said Jennifer Price-Letscher, Interim President and CEO of The Ralph M. Parsons Foundation. "For years, we as a philanthropic community have supported foster youth through grants to impactful nonprofits. But we are in a deep housing and homelessness crisis. It is time to devote every tool at our disposal to ensuring foster youth have the housing stability they need to find the success and independence they deserve."
An average of 1,140 foster youth will exit the system in L.A. County every year without permanent connections, according to U.C. Berkeley's California Child Welfare Indicators Project.
One quarter of former foster youth experienced homelessness in California between the ages of 21-23, with an additional 28% reporting that they had "couch surfed," according to seminal research. Of unsheltered adults identified in the 2022 Greater Los Angeles Homeless Count, 35% had experienced the foster care or juvenile justice systems, a total of 15,612 individuals.
You can read the full report here.
Source: Genesis LA