New Health Insurance Plans Are Now Available Instead of Cobra Insurance
National Insurance Direct, a leader in helping people obtain affordable health insurance, is helping people find low-cost insurance plans
Press Release
-
updated: Apr 19, 2021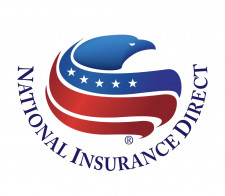 DEERFIELD BEACH, Fla., April 19, 2021 (Newswire.com) - It's estimated that there are 15 million people in America who currently do not have health insurance. This can be a scary thought during a pandemic, which is why President Biden has opened the Marketplace. This will give people who have lost their job an opportunity to find health insurance that is more affordable than COBRA health insurance rates. National Insurance Direct is helping people across the country find affordable health insurance plans for themselves and their family.
"COBRA is expensive, but now is not the time to go without health insurance, which is why the Marketplace is back open," explains Louie Bynum, the chief executive officer of National Insurance Direct. "We are actively helping many people find both short and long-term plans that will give them the coverage they need during the pandemic and beyond."
The Marketplace will hold an open enrollment period for three months. The website was created under the Affordable Care Act with a mission of helping people to find access to affordable health insurance plans. However, many people struggle to get through the enrollment process or to determine which plan makes sense for their family. That's where National Insurance Direct comes in because it has a mission of helping everyone to find health insurance that they can afford and will provide them with the coverage their family needs.
Those who need assistance obtaining health insurance due to losing their job, wanting more affordable rates than what COBRA offers, or other reasons can turn to National Insurance Direct for assistance. It provides access to cheap health insurance plans all year long. National Insurance Direct helps people find the type of insurance that best suits their needs, including for specialty care, primary care, emergency care, and prescription medication coverage. It can help find the most affordable plans for individuals and families. 
"Not only do we make getting health insurance cheap, but we make the process simple," added Bynum. "Within five minutes of submitting your contact info on our website, we will be working to find you the best rates around."
In addition to helping people find the best rates, National Insurance Direct helps people understand the policies. Its experienced agents will take the time to answer all questions, help people compare policies, and lead them through alternative health insurance plan options.  To get a free quote, visit the website at www.nationalinsurancedirect.org or call 855-503-0608.
About National Insurance Direct
National Insurance Direct, based in Deerfield Beach, Florida, helps consumers obtain the health insurance they need at premiums they can afford. With over 100 years of combined experience, its team of licensed insurance agents find premiums they can afford. For more information, visit the company site at: www.nationalinsurancedirect.org.
Source: National Insurance Direct
Share:
---
Categories: Healthcare Insurance
Tags: cobra health insurance, Cobra insurance, cobra insurance alternatives
---