New Dual Sales Leadership at Retarus
Alex Dosch and Stefan Rath return to Retarus and assume responsibility for sales worldwide
Press Release
-
updated: Nov 7, 2018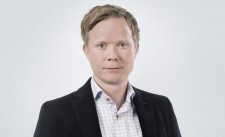 Secaucus, NJ, November 7, 2018 (Newswire.com) - Alex Dosch is taking over responsibility for Retarus' sales and marketing in the German-speaking countries, as well as Benelux and the UK, while Stefan Rath will be responsible for all other global subsidiaries. The announcement of these new dual heads of sales sees two vastly experienced managers make their returns to the information logistics specialist. They are tasked with boosting the growth of the company over the long term by expanding and developing the global sales network - contributing to the continued success story of the enterprise. Alex Dosch and Stefan Rath report directly to Martin Hager, Retarus' founder and CEO.
The twin head solution bolsters Retarus with an essential precondition for the strategic development and expansion of global sales. The emphasis will mainly be placed on strengthening synergies between the various country organizations and on establishing and developing long-term sales partnerships. Apart from reinforcing Retarus' continental European home markets, the move is also aimed at driving channel and direct sales on the North American market. The company is also set to continue progressively ramping up its business in the APAC region, which has been highly successful in recent years.
Alex Dosch will be responsible for Retarus' sales in Germany, Austria and Switzerland as well as Benelux and the UK in his role as Senior Vice President Sales & Marketing. His attention will especially be focused on merging the Sales and Marketing organizations into a single interdisciplinary go-to-market team. The 45-year-old Dosch has gained around 20 years of work experience in the IT sector. He began his career at Telefónica Germany, where his positions included heading up the large customer sales unit for southern Germany. In 2012, he made the move to Retarus, where he was responsible for all sales as Director Sales Germany. Other management positions followed, at Host Europe Group (now GoDaddy) and on the executive board of PlusServer, the market leader in the field of Managed Hosting Services.
Stefan Rath joins Alex Dosch in returning to Retarus. In his role as Senior Vice President International, Rath will take full charge of all sales activities for the USA, the APAC region as well as all other sites around the globe. The 41-year-old Rath has many years of experience in the finance and IT sectors. After positions at the Unicredit Group and Vontobel, Rath already previously headed up Retarus' US subsidiary as its President and CEO from 2012 until 2016, where he was instrumental in driving the business in North America forward. In the meantime, Rath has also been Director Global Distribution Partners at Rodenstock GmbH, where he was responsible for the worldwide partner sales channel of Rodenstock and Porsche Design.
"In Alex and Stefan we have managed to recruit two colleagues with excellent sales experience in the cloud services sector, who will continue the sustainable development of our global business while shaping and guiding our future growth", says Martin Hager, Retarus' founder and CEO. "We are especially pleased to welcome two former 'Retarians' back on board, who already have a great deal of knowledge and understanding of the Retarus spirit, our business and the needs of our customers."
About Retarus  
Since 1992, Retarus has been supporting companies in achieving highly efficient communication. The global information logistics provider with 13 branches on four continents always plays an important role where large amounts of data need to be transmitted securely and reliably––irrespective of which communication channels, interfaces, applications and devices are required. The services are soundly based on a Global Delivery Network which includes the company's own data centers in the USA, Europe and the APAC region, as well as redundant carrier infrastructure. A total of about 20 percent of Dow Jones corporations as well as numerous Fortune 500 companies in the banking, finance and healthcare sectors rely on Retarus' services. Longstanding customers include Adidas, Bayer, Continental, DHL, Honda, Puma, and Sony. For more details: www.retarus.com/us
Media Contact
retarus (North America) Inc.
300 Lighting Way
Secaucus, NJ 07094
USA
press@us.retarus.com
Source: Retarus (North America) Inc.
Share:
---
Categories: Information Technology, Sales and Re-sale
Tags: Cloud, HR, IT, marketing, people, Retarus, sales, strategy
---