New Day Women's Care & Wellness Now Offers Military Families and Active Duty Some Complimentary Coverage and Care for Doctors Services
South Florida-Based Obstetrics & Gynecology Doctor at New Day Will Cover the Remaining Doctor Visit Costs of What Patients' Insurance Comp
Press Release
-
updated: Jul 27, 2017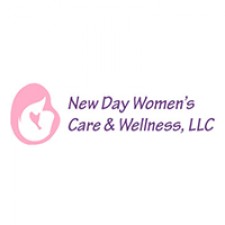 PEMBROKE PINES, FL, July 27, 2017 (Newswire.com) - ​​​​New Day Women's Care & Wellness, a leading provider of high-quality comprehensive healthcare for women based out of Pembroke Pines, FL, will now be covering the extra cost of doctor procedures for military families and active duty personnel in which their insurance does not cover. The company offers an extensive range of medical services available to women.
New Day Women's Care & Wellness wants health care coverage to be one less thing for women to worry about, something that is much-needed by expecting military families. New Day is willing to cover additional doctor service costs that are not covered by insurance plans to military families and active duty. The company's medical office uniquely offers minimally invasive surgery as well. This means that doctors use small instruments with a tiny incision in order to conduct what would usually be a larger procedure at a hospital. The benefits of this are less pain, less blood loss, and a lower expense.
Dr. Elizabeth Fernandez herself, the founder of New Day Women's Care & Wellness, has delivered thousands of newborns and specializes in pregnancies and obstetrics. Covering a variety of services, the office also does botox, fillers, menopausal care, and anti-aging care.
Dr. Fernandez is a board-certified OB/GYN by the American Board of Obstetrics and Gynecology and has an affiliation with Memorial West Hospital. The doctor and her staff are bilingual, speaking both Spanish and English fluently.
To book an appointment with Dr. Fernandez, please visit www.newdaywomens.com or contact her office today at 954-404-8664.
About New Day Women's Care and Wellness, LLC
New Day Women's Care & Wellness, LLC is a medical practice serving the specific needs of women's health. They strive to be their patients' first choice for OB/GYN resources in Broward County, specializing in personal care for adults, seniors, and young women. New Day Women's is passionate about quality care and it shows; their patients aren't just patients, they're family.
​Dr. Fernandez and her staff take the time to research each patient's situation completely and bring about the most effective opportunities ensuring their patients get the successful outcome they deserve. Their philosophy is to provide personalized care with experience you can trust. Contact New Day and utilize their expert knowledge and skills to help you make the best decisions regarding your health care.​
For more information, please visit www.newdaywomens.com.
###
Source: New Day Women's Care & Wellness, LLC
Share:
---
Categories: Healthcare, Women's Issues, Healthcare and Medical News, Medicine and Healthcare, Obstetrics and Gynecology, Healthcare and Medical News
Tags: dr fernandez pembroke pines, gynecologist pembroke pines, gynecology pembroke pines, obgyn pembroke pines, pembroke pines gynecologist, pembroke pines gynecology, pembroke pines gyno, pembroke pines obgyn
---