New Book Shows How to Cut a Building's Electric Rates by 20 Percent
International energy expert Lindsay Audin reveals utility rate-cutting secrets from his 40 years in the energy business (Energywiz Inc.)
Press Release
-
updated: Nov 28, 2017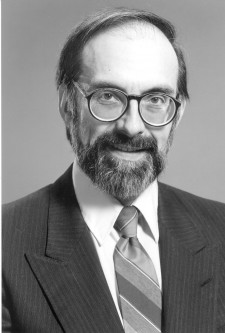 NEW YORK, November 28, 2017 (Newswire.com) - Managers of commercial, industrial and institutional facilities hate paying a bundle for their power. But they're wrong if they think the only way to shrink their utility bills is by cutting back their usage, buying new lighting or air conditioning equipment or putting solar panels on their roofs. Others have instead saved more – and spent far less in the process – by deploying tricks that cut their utility rates, without ever turning a screw.
"Before going into hock paying for more efficient equipment, squeeze the most out of how you buy your power," says energy consultant Lindsay Audin, president of Energywiz, Inc. "I've saved my clients millions of dollars by getting them special deals, lower utility rates and cheaper electricity. Many have used those savings to improve their facilities or to balloon their bottom line."
Audin is a member of the Association of Energy Engineers Hall of Fame, holds professional certifications in energy management and purchasing and has won many national and international awards. His new book, Lowering Your Facility's Electric Rates (by Fairmont Press), distills his money-saving magic into a cookbook for cost-cutters. His background includes many years as an energy engineer, eight years as energy manager for Columbia University and over 20 years of energy consulting service to large customers and suppliers. He spent several years behind the scenes at Enron, where he learned how to turn the tables on its trickery to instead help customers.
Many building owners and managers are familiar with Audin's work, which has been featured in dozens of articles in trade and technical journals. His company serves medical centers, universities, industrials, commercial real estate, governments and other consultants. For two decades, he has taught other professionals how facilities use energy, how to cut their utility bills and the best ways to buy electricity.
Lowering Your Facility's Electric Rates is the only book that focuses on ways to cut electric bills without working in the dark or buying equipment that takes years to pay for itself. "For decades, I've shown my clients how to improve their energy efficiency when doing so was cost-effective. But I saw far too many leaving money on the table by paying the wrong rates, missing out on lucrative subsidies or overpaying taxes on the energy they use."
Fairmont Press has published over 100 books for professionals on energy-related techniques and issues. Lowering Your Facility's Electric Rates is available (hardcover or PDF ebook) at www.aeeprograms.com/store/category.cfm?category_id=6,4#available or through Amazon for $115.
Reach (Mr.) Lindsay Audin at:
energywiz@energywiz.com
914-271-6501
221 Cleveland Drive, Croton, NY 10520
Learn about Energywiz, Inc. at:
www.energwiz.com
For a complimentary review copy, contact:
Linda Hutchings, Publisher, Fairmont Press
linda@fairmontpress.com
700 Indian Trail
Lilburn, GA 30047
770-925-9388
"Smart business managers look for nickels under every seat cushion," says Audin. "Only suckers pay whatever rate the power company hands them. My book is chock full of ways to shake savings out of utility bills and power procurement contracts. You'll have a hard time finding an investment that pays back faster than Lowering Your Facility's Electric Rates." 
Source: Energywiz, Inc.
Share:
---
Categories: Real Estate, Energy, Engineering, Facilities Maintenance & Management, Business Finance
Tags: buildings, deregulation, electricity, energy, facilities, power, rates, real estate, savings, tariff, tenant, utility
---