New Book: Ending Global Loneliness Debuts on Blue Monday, Most Depressing Day of Year
Find Purpose, Love and Dynamic Relationships in 2017
Press Release
-
updated: Jan 12, 2017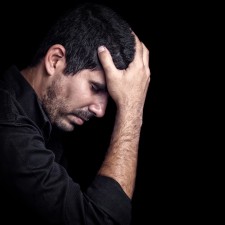 Ontario, Canada, January 12, 2017 (Newswire.com) - Marriah Media announces the release of "Ending Global Loneliness, Finding Purpose, Love and Dynamic Relationships" by author, certified strategic intervention and advanced relationship coach, Sandy Glaze, just in time for "Blue Monday".
Monday January 16, 2017 is "Blue Monday," considered by some to be the loneliest day of the year.  The day, which is usually the third Monday in January, is a formula which is said to be a combination of weather, debt, time since Christmas and failing to keep New Year's resolutions, mixed with low motivation and the drive to take charge.  
"I am on a mission to restore love to its rightful place in the universe. I have created a process so people can find their way back to more loving and meaningful relationships and away from loneliness," states author, Sandy Glaze. "So many people want to be the change the world needs, it's a matter of remembering how. That's why "Ending Global Loneliness" was written, to show people how to find their way home to their heart center; their source of inspiration" she adds.
"Sandy Glaze is a woman with incredible passion to inspire others to thrive inside and out.  Challenging the status quo, breaking through limiting perspectives and introducing new concepts for loving one another, Sandy is on a mission, to make change happen, one heart and one mind at a time."  Sue Dumais - International Speaker, Intuitive Healer and Coach, Best-selling author of "Heart Led Living - When Hard Work Becomes Heart Work," Founder of the HILL Foundation to empower mothers in Kenya.
About Ending Global Loneliness:   Let's get to the heart of the matter and end global loneliness. Unlock the mystery of who you are and what you offer the world as you relearn the meaning of life and love. This book guides you in the simple process to understand: How important love is to our human psyche (love is to our soul what food and water are to our bodies). How childhood wounding impacts our life path more than we thought. How to improve all your relationships in life, especially your relationship with yourself. How the world needs you and the gifts you provide now more than ever. How to attract more positive and supportive people in your life as your new confidence shines through. Together we can end global loneliness and restore love to its rightful place in the universe. Together we have hope and can build a brighter, kinder, warmer future for all of mankind. If it is your time to unlock the mystery of life and why you are here, this book is for you.
About Sandy Glaze:  Sandy Glaze was born in Ontario, Canada where she currently resides. She has enjoyed an extensive career as a financial advisor. Throughout her career and in her personal life she has had the privilege of being invited into the hearts and home of many, offering a listening ear and a safe haven for people to talk as they shared their dreams, their goals, their obsessions, and the obstacles they faced while striving to achieve them.  Read More
Source: Marriah Media
Share:
---
Categories: A&E News, Books, Adult Entertainment, Television Programs, Radio Programs, Personal Growth
Tags: Amazon, Blue Monday, Ending Global Loneliness, Marriah Media, Sandy Glaze
---