New Bipartisan 'Solutions Tank' Launched to Solve Connecticut's Fiscal Challenges
Press Release
•
updated: Jan 18, 2019
Implementing best practices, resources, and citizen activism to promote smart public policy solution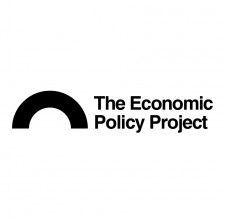 WESTPORT, Conn., January 18, 2019 (Newswire.com) - Greg Kraut, member of the Westport Representative Town Meeting and former candidate for the 136th State Representative District, today unveiled The Economic Policy Project, a groundbreaking solutions-first institute designed to work with — and educate — government leaders. The project is dedicated to filling a void for Connecticut's fiscal challenges by combining the best ideas from all political parties and from across the country.
The institute's mission is to promote smart, bipartisan public policy solutions to stimulate job growth, strengthen education, revitalize the state's transportation network, promote sustainable budgeting, optimize revenue streams and limit debt and wasteful spending.
"I started The Economic Policy Project to provide policymakers access to specialized solutions and thoughtful analysis in order to make smarter economic policy decisions that advance Connecticut's prosperity," said Greg Kraut, Founding Solutionist for The Economic Policy Project. "Our state needs all the help it can get to meet the economic and social challenges it is facing today. There are so many bright people in the private sector who want to help and don't have the time to run for office. The Economic Policy Project is a way for ordinary citizens to become engaged in the process and become a trusted resource for government officials to make smarter, more informed decisions."
During his campaign for the 136th State Representative District, Kraut launched a 21-point economic recovery plan that serves as a catalyst for The Economic Policy Project. Kraut remains determined to offer solutions that make use of best practices from other states and from other cities to move Connecticut forward. His economic recovery plan identifies $1 billion in immediate new, non-taxpayer revenue sources needed to balance the state's budget and grow the economy.
"Many people, both Democrats and Republicans, reached out to me after the election to continue helping our state, and they also wanted a platform to enact real change," said Kraut. "We are harnessing all of the social capital of our most intelligent citizens to be put to work. We want to give the state's government officials the tools to make smart financial decisions and encourage them to use as a non-partisan resource."
Media Contact:
Dwain Schenck
Phone: 203-223-5230
Email: dwain@schenckstrategies.com
Source: The Economic Policy Project
Related Media
Additional Links