New Affordable Community Residences Welcome LGBTQ U.S. Military Veterans to the Bronx
Press Release
•
Nov 9, 2021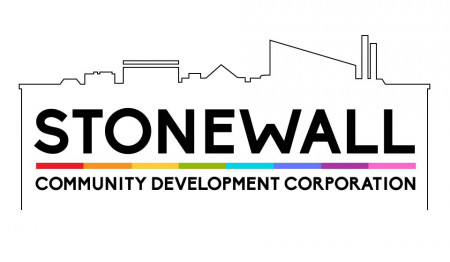 NEW YORK, November 9, 2021 (Newswire.com) - To celebrate Veterans Day, My Brother's House and Stonewall Community Development Corporation announce that they have established the first of two new LGBTQ-welcoming residences for homeless veterans and their families in the Wakefield and Belmont neighborhoods of the Bronx.
In addition to stable, affordable housing, the nonprofits will offer faith-based counseling, benefits coordination, culturally competent support services to help residents recover from past traumas and rebuild their lives, and socialization opportunities with a vibrant LGBTQ older adult community.
Dr. Remolia Simpson, President and Founder of My Brother's House and an out Army veteran, founded the nonprofit in 2016 after a sibling returned from the military unable to find a home. She now operates residences in five states and the District of Columbia, with more opening soon.
"This arose out of my own personal experience, my own personal need to help my brother find a place to live," said Simpson.
The two nonprofits decided to create a sustainable and scalable model to develop LGBTQ-welcoming mentored homesharing for service-connected veterans in New York City that would also be suitable for older adults. My Brother's House identified two Bronx property owners eager to lease their multiple-unit dwellings.
"We're working very closely with the homeowners to develop both of these properties for the use of older adult veterans and, if applicable, their families. I think they're both ideally suited and very centrally located," said Nathan James, Region I (PA/NY/NJ/New England) Director of My Brother's House.
Silvernest, a national home sharing platform for older adults will also be advising the project. Amy Ford, VP of Strategic Partnerships & Business Development at Silvernest said, "We are happy to be supporting this project with our homesharing toolkit for best outcomes. We applaud Stonewall CDC for being open to home sharing as a viable solution to the housing crisis for older adults."
"We love what My Brother's House has been doing around the country. We see a need and we see an opportunity for this model in the City, building on a foundation of LGBTQ competency and support. Part of our job is to make sure the operation is sustainable as it scales,'' said Paul Nagle, Executive Director of Stonewall Community Development Corporation.
Dr. Simpson said, "We are very excited about the partnership. The most fragile population among veterans is seniors. We're not great at fundraising. But we are great at housing veterans. This is a good and major shift for us -- working with Stonewall CDC."
My Brother's House and Stonewall CDC offer a community-based approach to counter the housing discrimination LGBTQ veterans face. Over 40,000 homeless veterans lived in the U.S. in January 2017 -- nine percent of all homeless adults, according to federal statistics. LGBTQ homeless veterans face additional challenges including lack of family support networks and fear of discrimination and abuse. According to HUD data, from 2014 to 2019, homelessness declined for Vets, but this wasn't the case for gender non-conforming veterans and the prevalence of housing instability was nearly 3 times higher among transgender veterans than among cisgender veterans.
Simpson said, "We've had veterans who were not able to be housed because they've experienced absolute hatred from landlords when they found out about their situation, whether it be their sexual orientation, or their past. We just want everybody to be safe."
###
My Brother's House is a registered 501(c)(3) nonprofit organization dedicated to providing safe, supportive housing and counseling services for veterans of the six US Armed Forces branches and their families. Visit www.mbhouse.org for more information.
Stonewall Community Development Corporation's mission is to see New York City's LGBTQ older adults in safe, welcoming housing they can afford, with access to health and mental health services that meet their unique needs. Visit www.stonewallcdc.org for more information.
Contact: Paul Nagle, Executive Director
(347) 855-1502
pnagle@stonewallcdc.org
Source: Stonewall Community Development Corporation