Net Trade Announces Launch of Corporate Trade Service
Press Release
•
updated: May 8, 2018
New Company, Helmed by Industry Veterans, Will Serve Mid-Market Exclusively.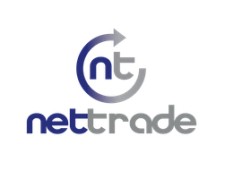 STAMFORD, Conn., May 8, 2018 (Newswire.com) - Net Trade, the specialized trading company that offers best-in-class advertising services as currency, today announced its launch. The company offers corporate trade services to mid-market companies who are saddled with unwanted inventory or assets of any kind, or with unused capacity. Net Trade purchases the entire inventory of unwanted assets, paying up to the full value of the challenged assets with our trade credits. Those trade credits can be redeemed for a full range of advertising services and other normally recurring business expenditures.
Net Trade offers decades of experience and a particular expertise in finding appropriate distribution channels for unwanted assets, no matter how unusual. With the understanding that both a brand and its relationships with distribution partners are precious, Net Trade has the experience and expertise to find channels that are brand-safe. That may involve refurbishing or repackaging of goods, or the dismantling and selling of parts. Net Trade understands the balances mid-sized businesses must maintain and helps determine the most profitable and frictionless way to unload unwanted assets.
We are dedicated to serving mid-sized companies, which may not have the internal resources and expertise to deal with unwanted assets.

David Prose, Managing Partner
Net Trade has over 300,000 square feet of warehousing facilities available to meet nearly any storage requirement.
At launch, the company has several key partnerships in place to offer a broad set of value-added services that support the unique needs of their mid-market clients. including MediaCrossing, and award-winning programmatic advertising company focused on driving measurable results for its clients. CSS, Inc specializes in buying and selling new, closeout, overstock, liquidation, shelf pull and discontinued inventory.
"We are dedicated to serving mid-sized companies, which may not have the internal resources and expertise to deal with unwanted assets," says David Prose, managing partner. "Because we're focused on the middle market, we can offer a higher level of service than our competitors. We'll put in the hours of research to find exactly the right channel for your unwanted assets to get to market. We've dealt with every kind of asset over our years of collective experience, from frozen chicken parts to automotive parts. There's literally nothing for which we can't find an appropriate and profitable solution."
The partnership with MediaCrossing offers programmatic advertising services to Net Trade clients as a means of redeeming their trade credits. This digital advertising technology uses data to effectively target and engage prospective customers online, on any device. "By partnering with Net Trade, we're able to offer clients industry-leading, data-driven digital advertising programs," says Michael Kalman, CEO of MediaCrossing. "This gives mid-market companies the same tools as Fortune 500 companies in the digital space, giving them an edge over their competitors."
The company is led by Prose, who previously served as a partner at Resources Exchange International, a media barter company with offices in New York, Los Angeles, and London. Resources Exchange International worked directly with clients on trade projects and held multi-year consulting agreements with two of the largest multinational marketing holding companies.
Previously, David spent 20 years at Icon International, the media trading and barter company owned by Omnicom. As executive vice president, David was responsible for in-house sales teams, as well as trading and media investment teams. During his tenure, David worked with industry-leading, multinational clients and many of the largest ad agencies that represented these clients.
David Mozes, director of Net Trade, previously served as vice president at Corinthian Media, where he won national accounts and provided strategic media buys for well-known brands including Snapple, Simon Properties, and Six Flags. He also spent four years at Icon, a national leader in bartered media, leveraging media positions to provide a strategic advantage to his clients. His past professional experience also includes several years of sales and marketing for live events.
Net Trade is headquartered in Stamford, Connecticut.
About Net Trade
Net Trade offers best-in-class advertising services as currency in exchange for helping mid-sized businesses quickly and efficiently part with unwanted assets. Whether those assets are excess inventory, machinery, unused capacity or something bigger (or smaller), our team of experts can help move those assets without upsetting current channels or partners. In addition to our experienced team, what sets us apart is our digital media practice, which offers data-driven advertising that runs across screens, reaching audiences at the right place, at the right moment, and on the right device. That means that Net Trade clients are able to measurably engage with their target customers while trusting that their unwanted assets are quickly and expertly dispatched
Based in Connecticut, Net Trade partners with award-winning agencies and holding companies to deliver the best outcomes for our clients. We operate 300,000 square feet of warehouse space in the New York metro area to accommodate inventory of any quantity. Learn more at www.nettradecorp.com.
Source: Net Trade
Related Media