Negative Operating Margins Drive Health Systems to Expand Outsourcing - Black Book 2022 Research Results
Press Release
•
Nov 2, 2022
The healthcare provider and hospital outsourcing market size is projected to reach USD 750 billion by 2028 and expand at a CAGR of 11.5% between now and 2026.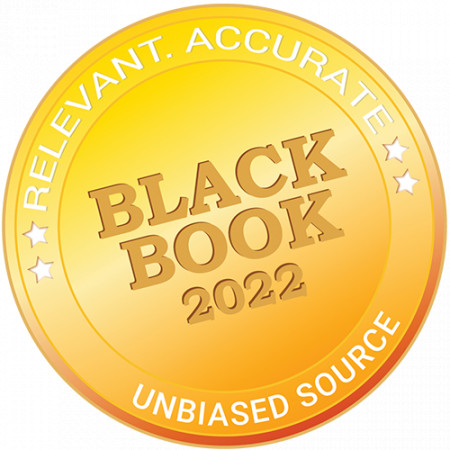 TAMPA, Fla., November 2, 2022 (Newswire.com) - Management representatives from 775 provider organizations are electing to deflect mounting solution delivery concerns to outsourcing vendors, according to nearly all respondents to the sweeping seven-month poll.
Ninety-eight percent of hospital leaders have intensified their strategic planning efforts to employ more third-party vendors for cost-efficiencies, allowing hospitals and physician groups to focus on the priorities of improving patient access, acquiring replacements for aging equipment, bettering profit margins, and implementing digital technologies.
In each of the 30 outsourced services categories surveyed, clients reported service levels had exceeded expectations in 88% of all organizations polled in CY 2022. Less than 5% of clients reported extreme dissatisfaction in meeting expectations that forced contract terminations. Additionally, nearly 8 in 10 medical professionals surveyed stated that the risk of harm to patients due to the poor performance of vendors was not an issue, despite some critics charging that outsourcing clinically relevant services leads to the relinquishment of quality patient care.
"Outsourcing in the healthcare industry doesn't get the same bad rap other sectors have encountered such as banking, insurance, and call centers, where negative stereotypes associated with offshoring and/or full-function outsourcing were bungled for decades," said Doug Brown, President of Black Book. "In hospitals, for instance, there is a developed understanding of the broad spectrum of managed clinical options and how to integrate outsourced services effectively."
More managed services firms are creating a niche by specifically focusing on healthcare clients only. "Vendors have recognized the need to bundle services that are only relevant to hospitals, physicians, and health plans such as IT, cybersecurity, clinical support services, analytics, and technical support," said Brown.
As hospitals and medical groups look for ways to find adequate staff and reduce costs, particularly by implementing value-based care programs, outsourcing is a valid strategy to achieve a financially healthier organization. However, caution should be given to the common pitfalls in healthcare when vetting or considering outsourcing.
3,444 client users of hospital outsourcing responded to polls on user customer satisfaction and experience in several functional areas. The top-ranked outsourcing vendors in 2022 included:
ANESTHESIA DEPARTMENT - NORTH AMERICAN PARTNERS IN ANESTHESIA (NAPA)
BIOMEDICAL & CLINICAL ENGINEERING - EDGE BIOMEDICAL
CODING, CDI & CAC - CORROHEALTH
COMPLIANCE OUTSOURCING - STRATEGIC MANAGEMENT SERVICES
CREDENTIALLING & PRIVILEGING - VERGE HEALTH RL DATIX
CYBERSECURITY - PROTIVITI
DATABASE SUPPORT & ANALYTICS - AWS
DATA CENTERS & INFRASTRUCTURE - PHOENIX HEALTH MEDSPHERE
EMERGENCY DEPARTMENT/URGENT CARE - PROGRESSIVE EMERGENCY PHYSICIANS
ERP SUPPORT - WNS GLOBAL
FACILITIES MANAGEMENT - VANGUARD RESOURCES
HOSPITALISTS - IPC, THE HOSPITALIST COMPANY
HUMAN RESOURCES & BENEFITS ADMINISTRATION - INSPERITY
INTEGRATION OUTSOURCING - SUMMIT HEALTHCARE
IT TECH SUPPORT - ATHENAHEALTH
LABORATORY SUPPORT & RCM - XIFIN
MEDICAL IMAGING SYSTEMS - GE HEALTHCARE
PAYROLL - ADP
PHARMACY DEPARTMENT - CARDINAL
PHYSICAL THERAPY & REHAB SERVICES - KINDRED REHABCARE
PUBLIC RELATIONS - WEBER SHANDWICK/REVIVEHEALTH
RECRUITMENT PROCESS - AMN HEALTHCARE
REVENUE CYCLE MANAGEMENT, END-TO-END (HOSPITALS) - R1 RCM
REVENUE CYCLE MANAGEMENT, END-TO-END (PHYSICIANS) - ATHENAHEALTH RCM
SUPPLY CHAIN & PHARMA DISTRIBUTION - MCKESSON
TELERADIOLOGY - EVERLIGHT RADIOLOGY
VIRTUAL SCRIBES/TRANSCRIPTION - AQUITY SOLUTIONS
About Black Book
Black Book Market Research LLC is a global leader in outsourcing and healthcare vendor research. Black Book's founder, management, and staff do not own or hold any financial interest in any of the outsourcing and managed services vendors covered and encompassed in the surveys it conducts and does not solicit vendor participation fees, review fees, inclusion or briefing charges, and/or vendor collaboration as Black Book polls vendors' clients.
"The Black Book of Outsourcing" (Wiley & Sons Publishers 2005, 2009) author and Black Book Research founder, Doug Brown, appeared on the business non-fiction bestseller lists of BusinessWeek, Barnes & Noble, Amazon, and USA Today. It is available in seven languages worldwide and is listed as #70 in the 100 Top Books for Managers by International Business Editors Guild.
For Black Book vendor satisfaction rating methodology, auditing, resources, comprehensive research, and ranking data, see www.blackbookmarketresearch.com or contact Research@BlackBookMarketResearch.com
Source: Black Book Research