Needham Kepner & Fish LLP Answers Questions About Elder Abuse in California
Press Release
-
updated: Nov 16, 2020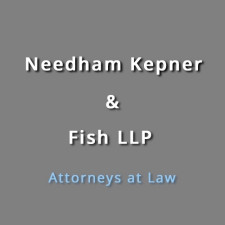 SAN JOSE, Calif., November 16, 2020 (Newswire.com) - The elder abuse attorneys at Needham Kepner & Fish LLP have extensive experience representing elders who have suffered abuse or neglect throughout the San Francisco Bay Area. Below, they answer common questions they receive about elder abuse in California. 
What Is Elder Abuse in California?
Under California's Elder Abuse and Dependent Adult Civil Protection Act, elder abuse encompasses many types of abuse and neglect. The law prohibits the following behavior towards anyone 65 years of age or older and dependent adults:
Physical abuse
Neglect, isolation and/or abandonment
Psychological or emotional abuse
Financial exploitation
What Are Common Signs of Elder Abuse and/or Neglect?
There are many warning signs of elder abuse. Loved ones should look for the following physical signs of abuse:
Unexplained injuries, such as bruises, scrapes, burns and lacerations 
Sprains and/or broken bones
Bedsores
Unexplained weight loss or weight gain
Decline in hygiene, such as a lack of bathing, dirty clothes or unwashed bedding
Signs of psychological and/or emotional abuse include, but are not limited to:
Unexplained change in temperament
Anxiety, fear and/or depression
Social isolation
Strained relationship between the caregiver and the elder
Who Can Be Held Responsible for Elder Abuse in California?
California elder abuse laws allow victims to file civil lawsuits for damages against their abusers. Elder abuse liability varies depending on the unique circumstances of the case. However, liable parties may include, but are not limited to:
Nursing homes
Assisted living facilities/Residential Care Facilities for the Elderly
Hospitals
Rehabilitation centers
Adult Day Care centers
Individuals who work at these facilities, such as doctors, nurses or caregivers
What Can an Individual Do If He or She Suspects Elder Abuse and/or Neglect?
If an individual suspects that his or her loved one is in immediate danger, he or she should contact local authorities immediately. If the loved one is not in immediate danger, the individual should consider reporting the conduct to the facility's administration. He or she may also consider reporting suspicions of elder abuse or neglect to local Adult Protective Services. 
The individual should also document as much evidence as possible. Examples of evidence may include:
Photos of physical abuse (injuries)
Written documentation of abuse or neglect
Medical records
Records of conversations with residents or staff of the facility
Then, the individual should discuss his or her unique situation with an experienced elder abuse lawyer. A lawyer can help the individual understand his or her legal options.
About Needham Kepner & Fish LLP
Needham Kepner & Fish LLP is a San Jose personal injury law firm that serves clients throughout the San Francisco Bay Area. Its attorneys handle many types of cases, including elder abuse, auto accidents, bicycle accidents and wrongful death. The firm also provides arbitration and mediation services in a variety of litigation matters.
Source: Needham Kepner & Fish LLP
Share:
---
Categories: Legal Services
Tags: Elder Abuse Attorney, Elder Abuse Lawyer, Nursing Home Abuse, Nursing Home Neglect
---